Origami
Dieline making software with Adobe Illustrator integration. Make dielines, check them for errors, convert dielines to 3D models.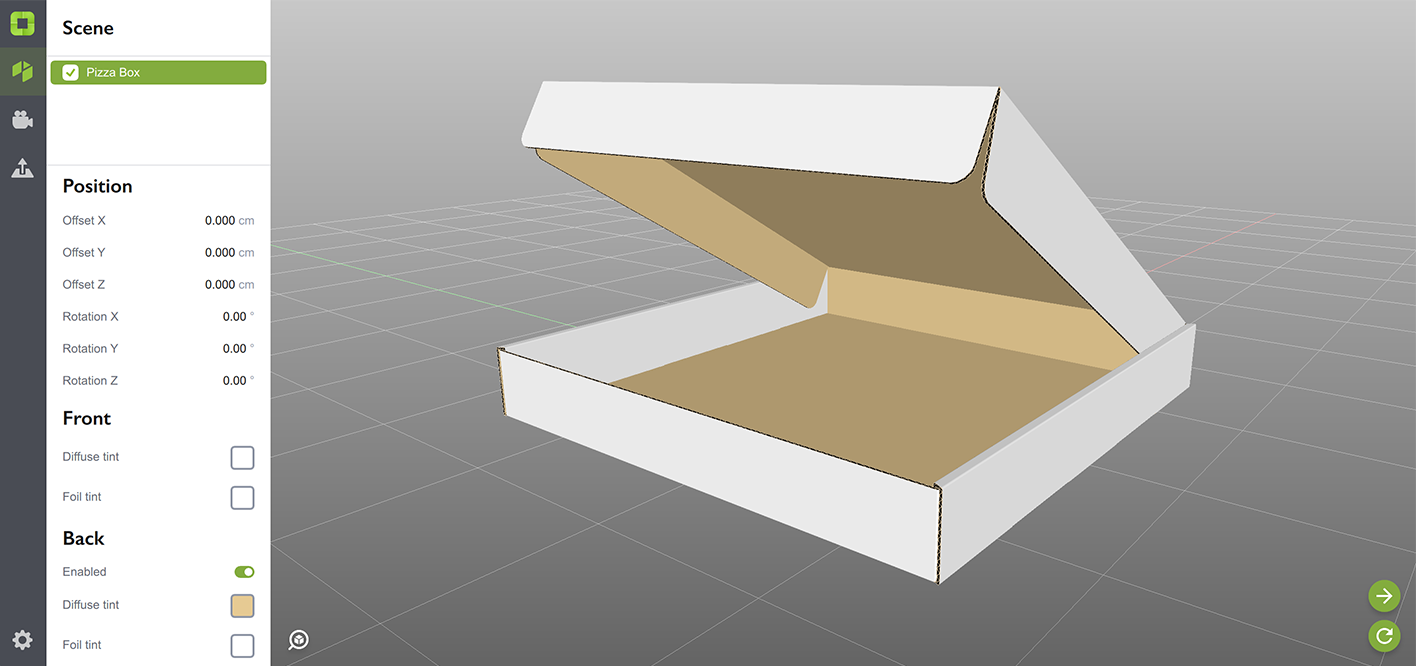 What is Origami?
Origami helps you make and verify dielines and fold them up into 3D objects that you can export or render. It is great for proofs and dielines verification and usually pays for itself in less than a month, according to our customers.
Integration with Vector Editors
Origami comes with Adobe Illustrator plugin for convenience, but works with virtually any vector editor capable of importing and exporting SVG files, like Affinity Designer.
Origami supports both dielines and artwork integration. You can make a dieline in Origami, send it to vector editor, add some artwork, see the dieline folded up in 3D and send results to the customer.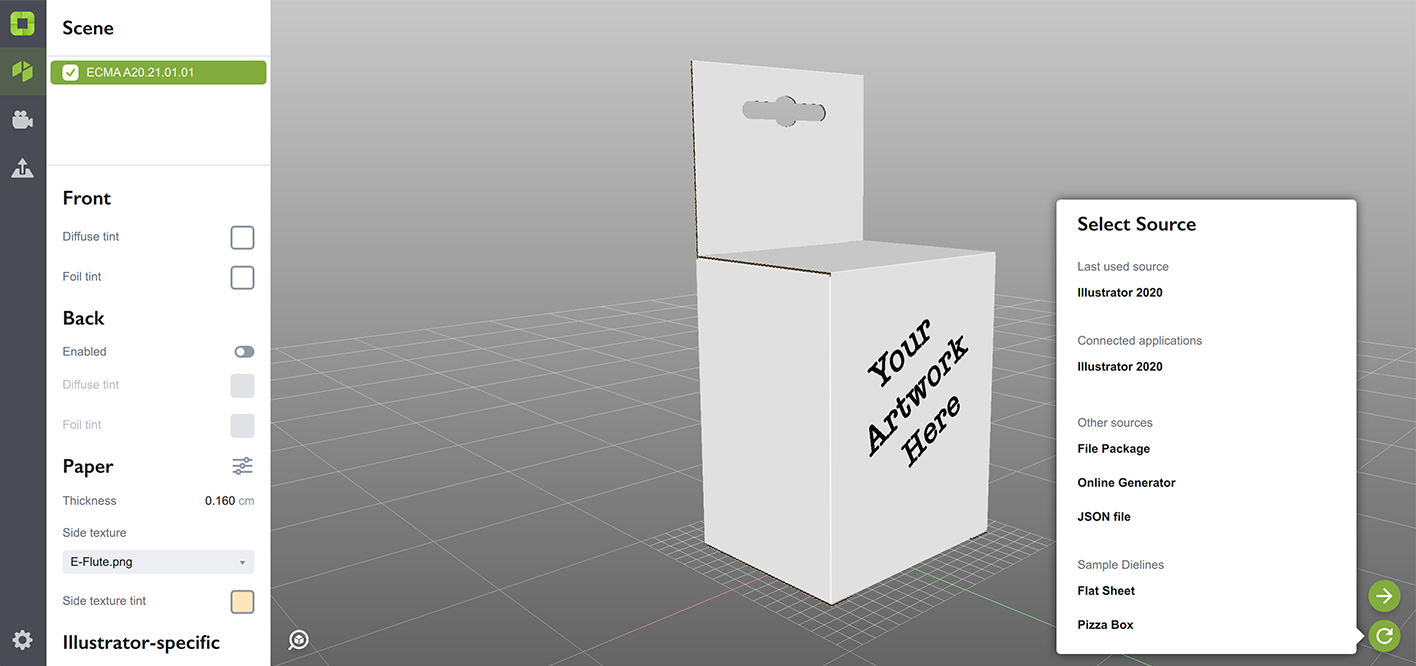 Origami Features
No dependencies added — Origami uses layers and paths names and styles to configure dielines, so the Illustrator projects don't depend on Origami once finished;
Paper thickness — built-in paper type editor lets you specify paper thickness and other parameters;
Artwork on both sides — artwork can be specified for both front and back sides of paper;
Foil — add extra reflective layer by using a special spot color filling;
3D Export — Origami exports to OBJ, Collada and 3D PDF formats. These then can be loaded to Boxshot or Koru for further processing;
Rendering — Origami renders scenes itself, but can also use Boxshot for rendering.
Dieline Verification
Origami checks dielines for errors and provides detailed information about the issues to help fixing them. Save a lot by fixing errors before you print!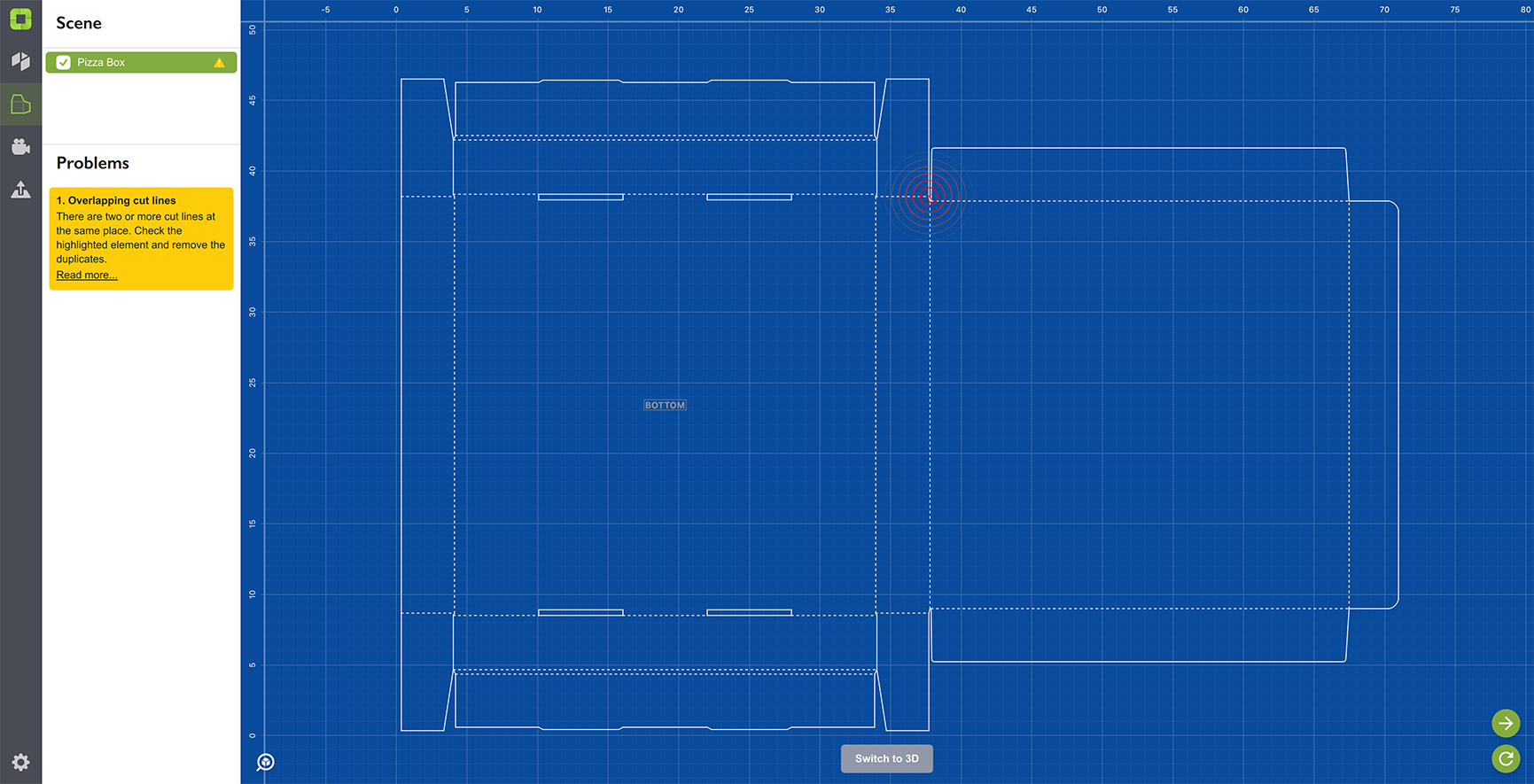 Generating Dielines
You get a complimentary access to the dieline generator while your license is valid, so you don't need to draw dielines yourself. Just select from the list of most popular ECMA and FEFCO layouts, customize dimensions and get the dieline ready in seconds, not hours!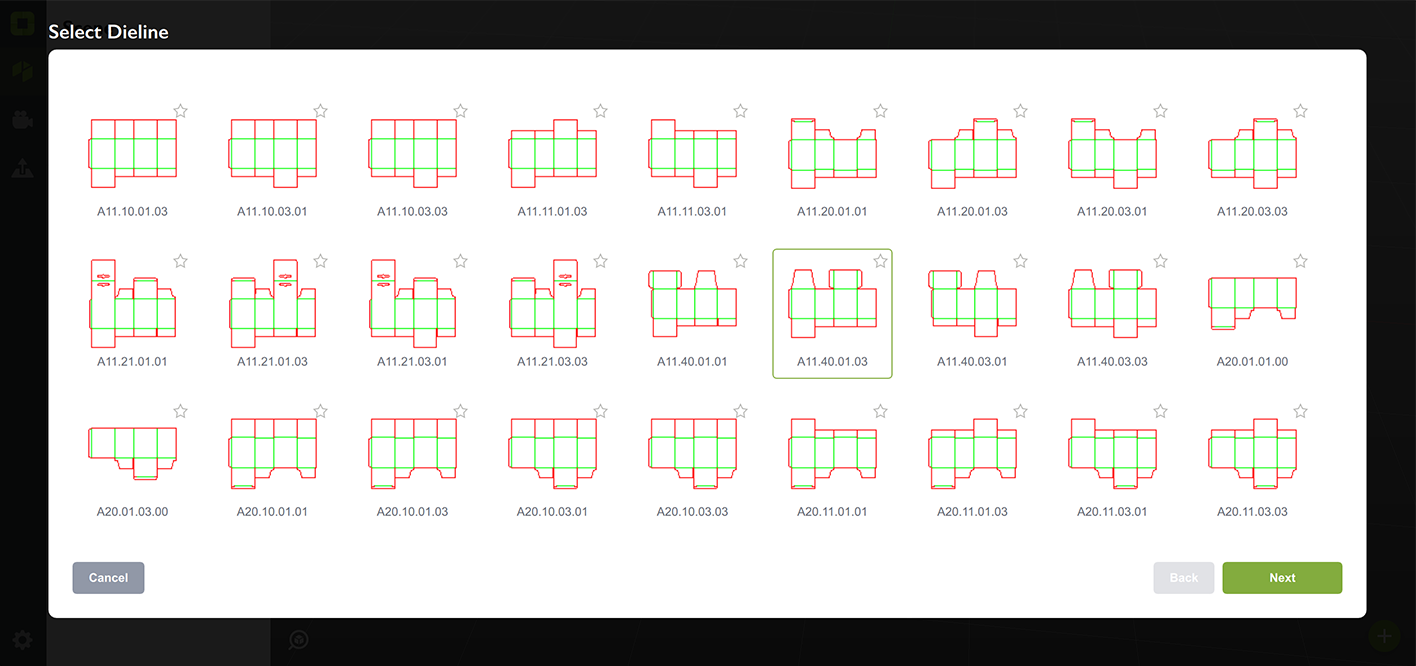 Ready to Try?
We provide a free demo version of the software that lets you try the product and decide if it fits your requirements. Click the Download button at the top right corner of this page to get the demo.
Make sure you checked tutorials if you never used Origami before.
Adobe and Adobe Illustrator are either registered trademarks or trademarks of Adobe Systems Incorporated in the United States and/or other countries.