Origami, Barcode and Coffee Bags
27 May 2014
Today we release the first non-beta version of Origami, one new application and a set of shapes. Pretty busy day, huh :)
Origami
Origami is finally out of beta. The last version was quite stable, so we made some small improvements and removed the "beta" tag.
New stuff includes export to OBJ format, fixes of 3D PDF and JPEG export and some user interface improvements like the ability to hide the toolbar.
As usual, simply visit the downloads page.
Barcode
Well, that's what you put to nearly each package anyway, so we decided to give it a try. Although Barcode is beta and this is a very first release, the application already supports the most common barcodes like: UPC-E/A, EAN-8/13, ISBN-13 and QR-Codes.
Everything is very customizable, including bars width adjustment for better printing. CMYK colors and EPS output are also there. Custom texts, margins, crop marks - lots of features.
Please give it a try. Visit the Barcode page to get the latest version.
Your feedback is much appreciated.
Coffee Bags
Finally, we added one more set to our shop - 11 amazing coffee bags that can be also used for pet food, tea, flour, sugar and so on.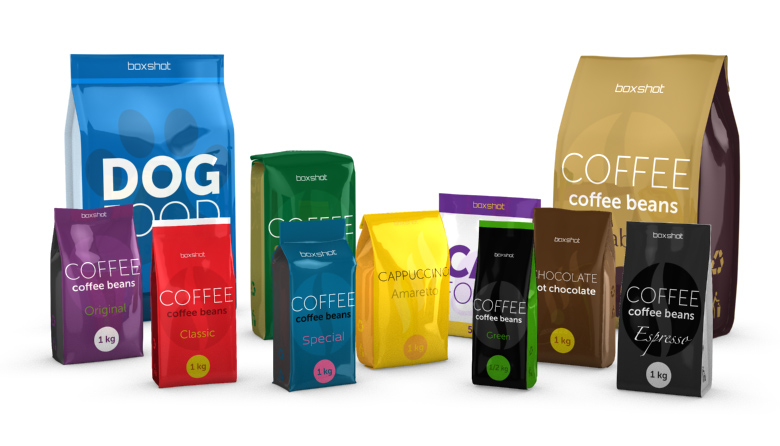 See more images in the gallery.
Boxshot Tutorials
We recently added some new Boxshot tutorials that you may find interesting:
Go have a look if you haven't done this already.
The Plans
Boxshot. And one more very interesting project…
Take care and post comments :)