Origami 3.1.2 beta
18 May 2021
This update fixes some problems discovered earlier and adds x–ray rendering mode for better seeing the structure of the package.
X–Ray Rendering Mode
It is better once to see, so here you go: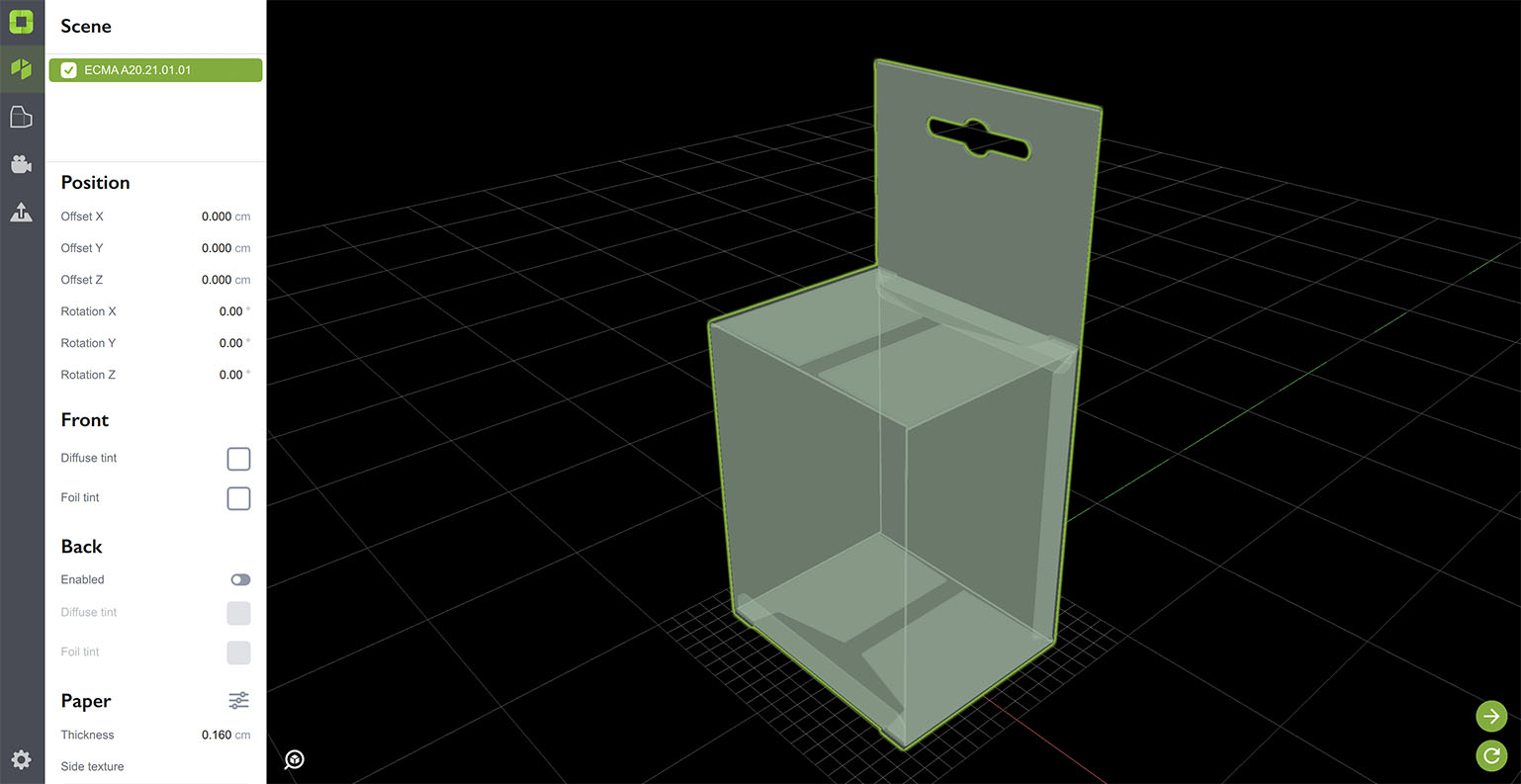 This way you can see the internal structure of the box, all the flaps and elements. Toggle it by pressing X key or using Scene menu.
Your feedback would be much appreciated. The main question at the moment is should we display the artwork there as well, or it is better as it is now? Let us know what you think.
Other Fixes
This update fixes the built–in renderer issues when no textures were displayed in the final image. Everything should work just fine now.
It also fixes the markers drawing in 2D dieline editor, provides better processing of foil spot color in Illustrator plugin, better handles Boxshot rendering problems and improves some other minor issues here and there.
We're getting closer to releasing the stable version of 3.1, so if you have something to say about the new features — now is the time.
That's all for today, stay tuned!