Origami 3.0 beta
25 Nov 2019
OK, so here is the long–awaited Origami update. As it is version 3.0, you'd might expect a little bit more than just Illustrator 2020 support, right? Right. Read on for more details on this major update to Origami.
Multiple Shapes
Or multiple dielines, or multiple scene elements. Yes, you can now have more than one dieline in scene: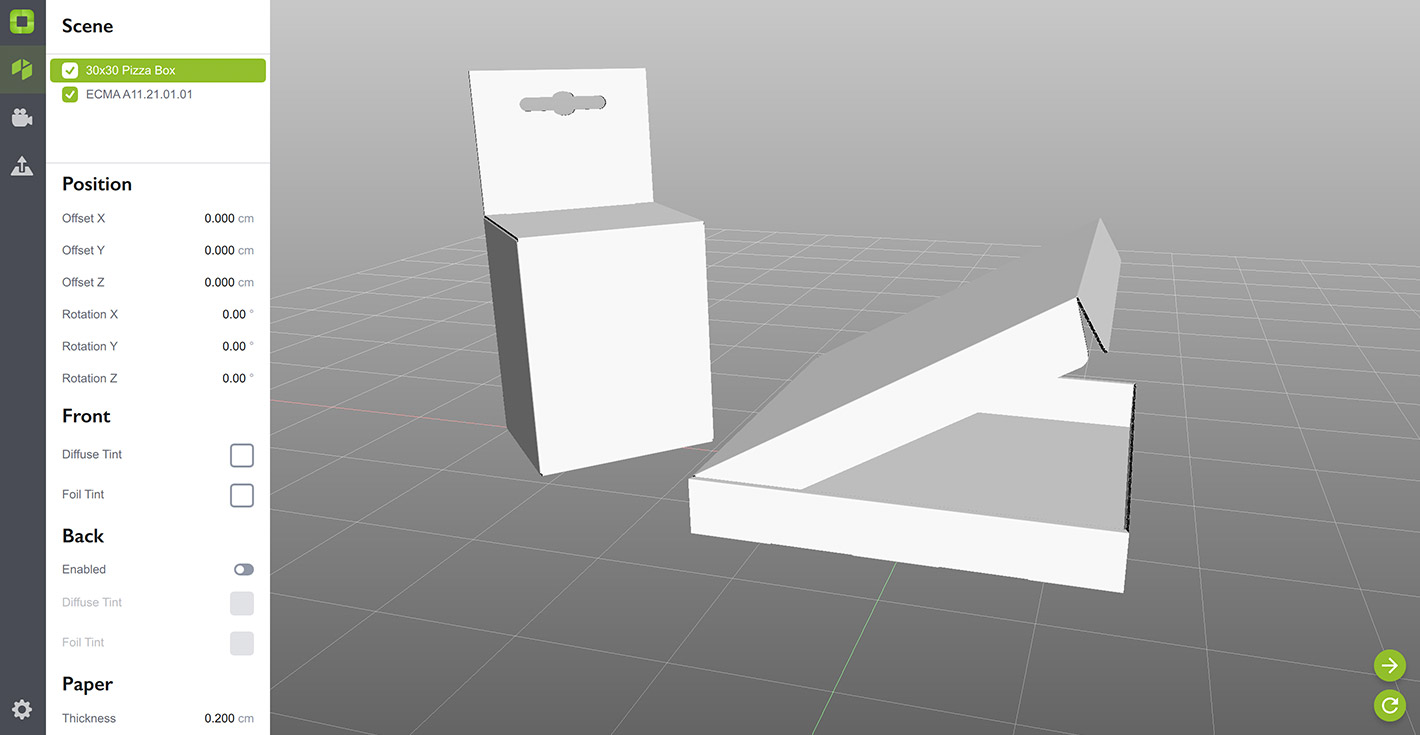 Origami got full–featured projects with scene panel, containing list of elements with properties like offset and rotation, various options and so on.
Send/Receive Dielines
Origami got two very special buttons at the bottom right corner of the window. One lets you send a dieline to Illustrator and another lets you read it back: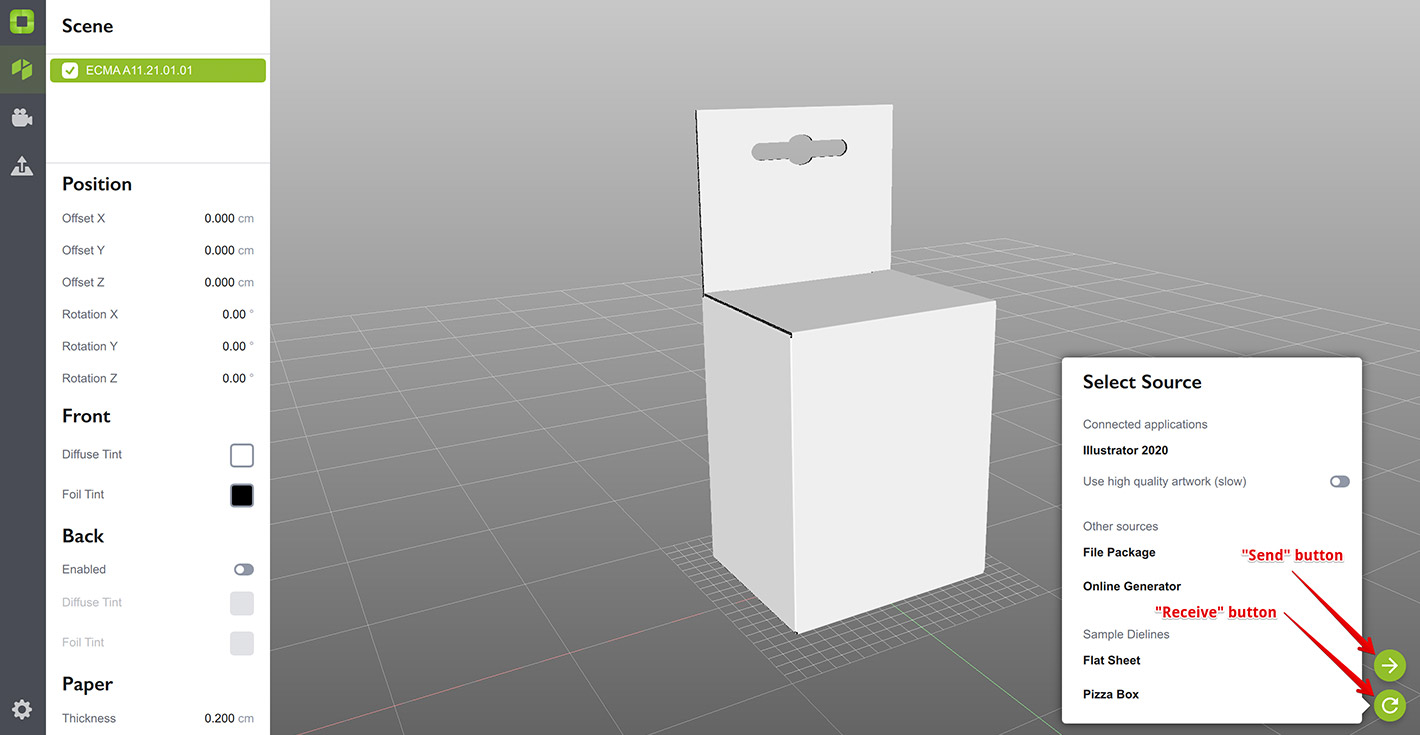 More, same Receive button is used to get dielines from the online generator. Basically, these buttons let you get dielines from somewhere and send them somewhere else. Obviously, this includes…
SVG Support
Correct. Origami does not need Adobe Illustrator anymore. You can use it with Affinity Designer or any other vector editor thanks to the SVG import/export option called File Package. Say if you generated a dieline using the online generator: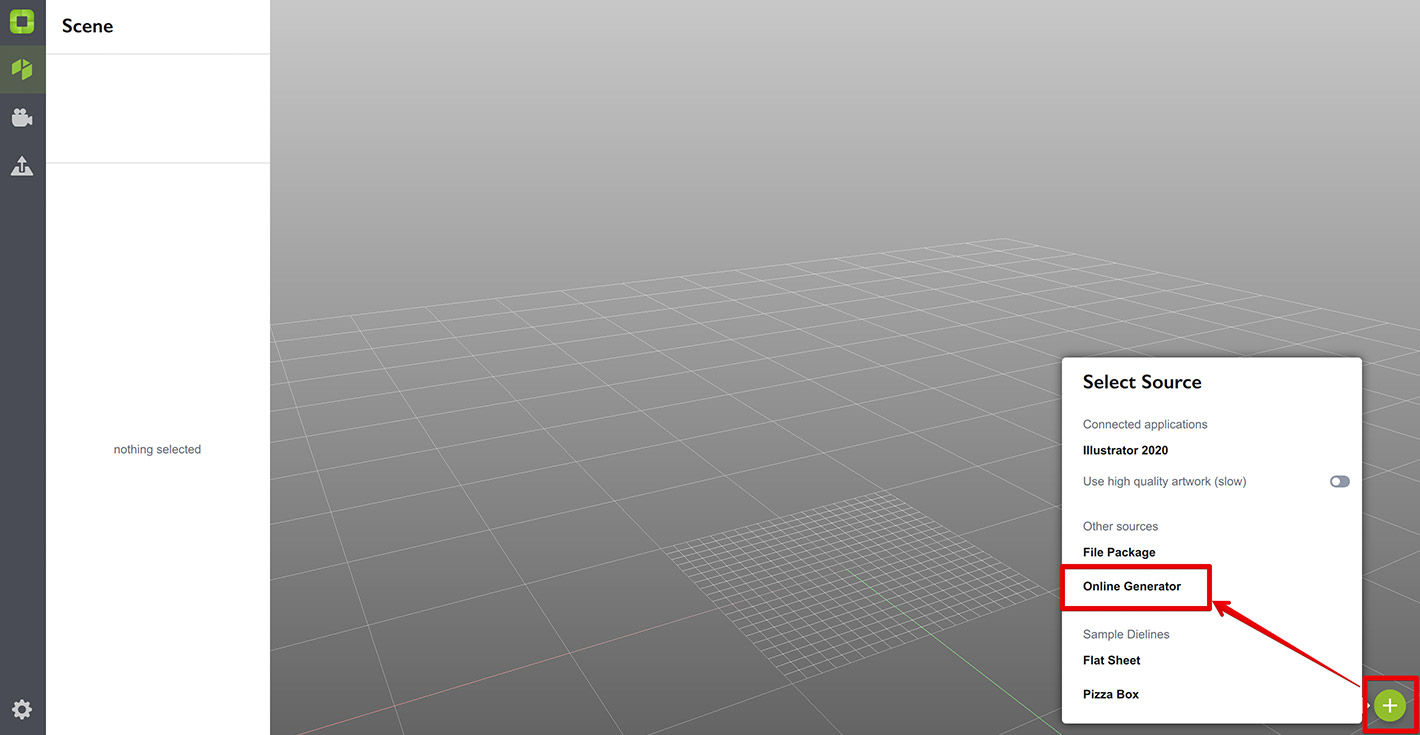 Then you can click Send and select File Package: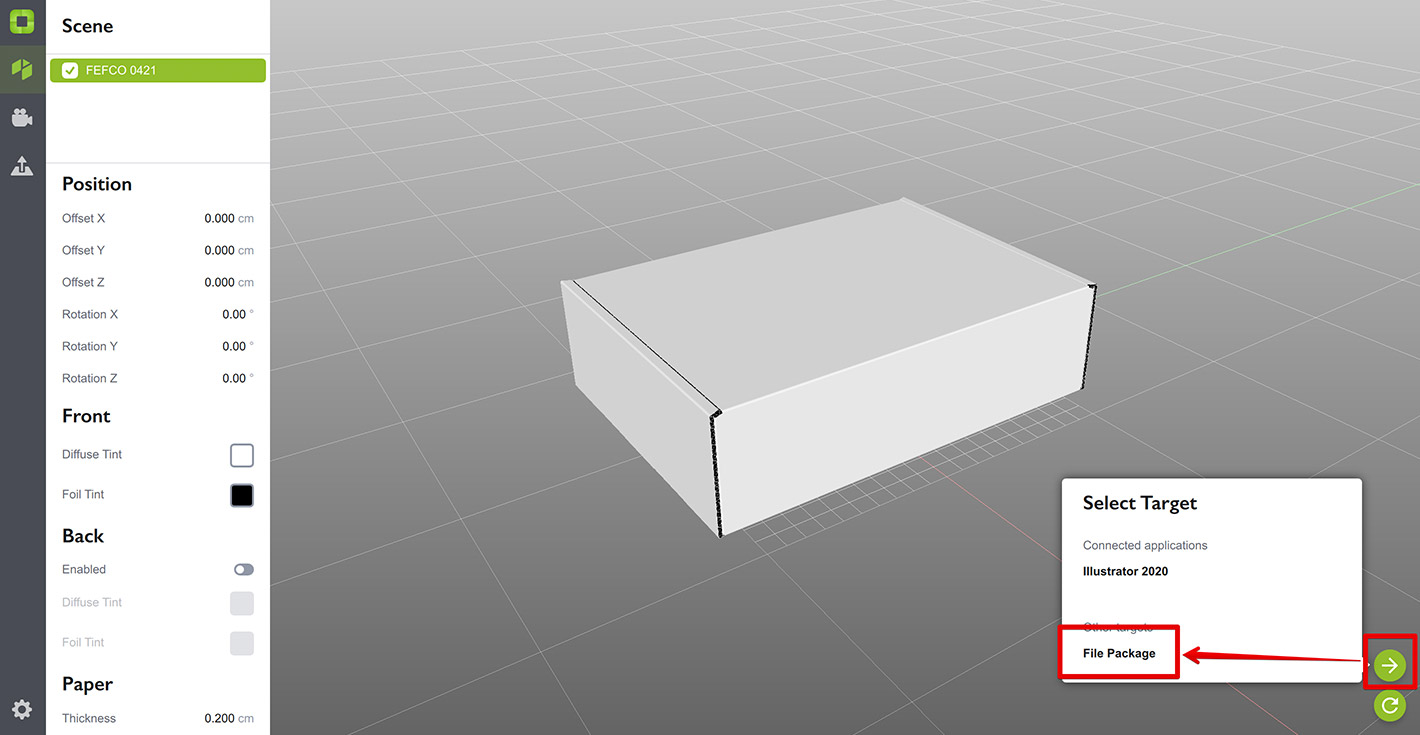 This gives you a folder with some raster and vector graphics: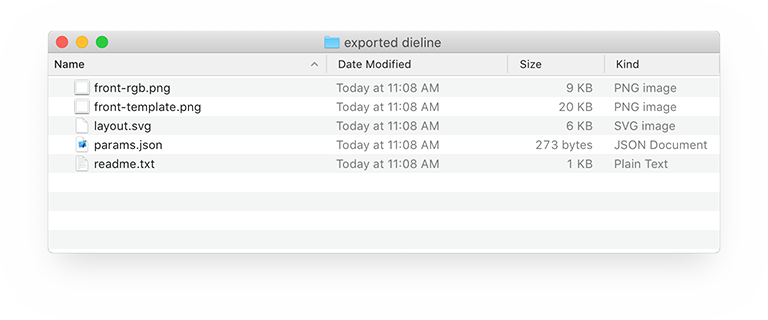 That you can edit in a 3rd party software: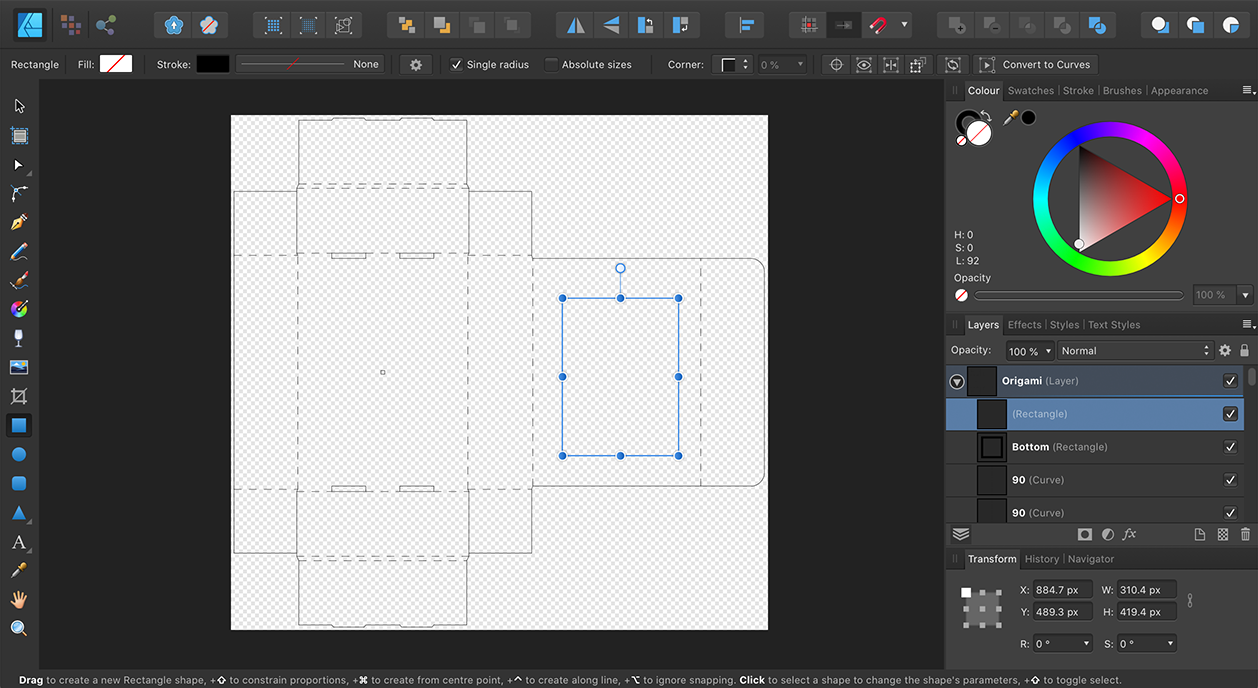 Then export it back to SVG dieline and PNG artwork to the same folder and load it back to Origami: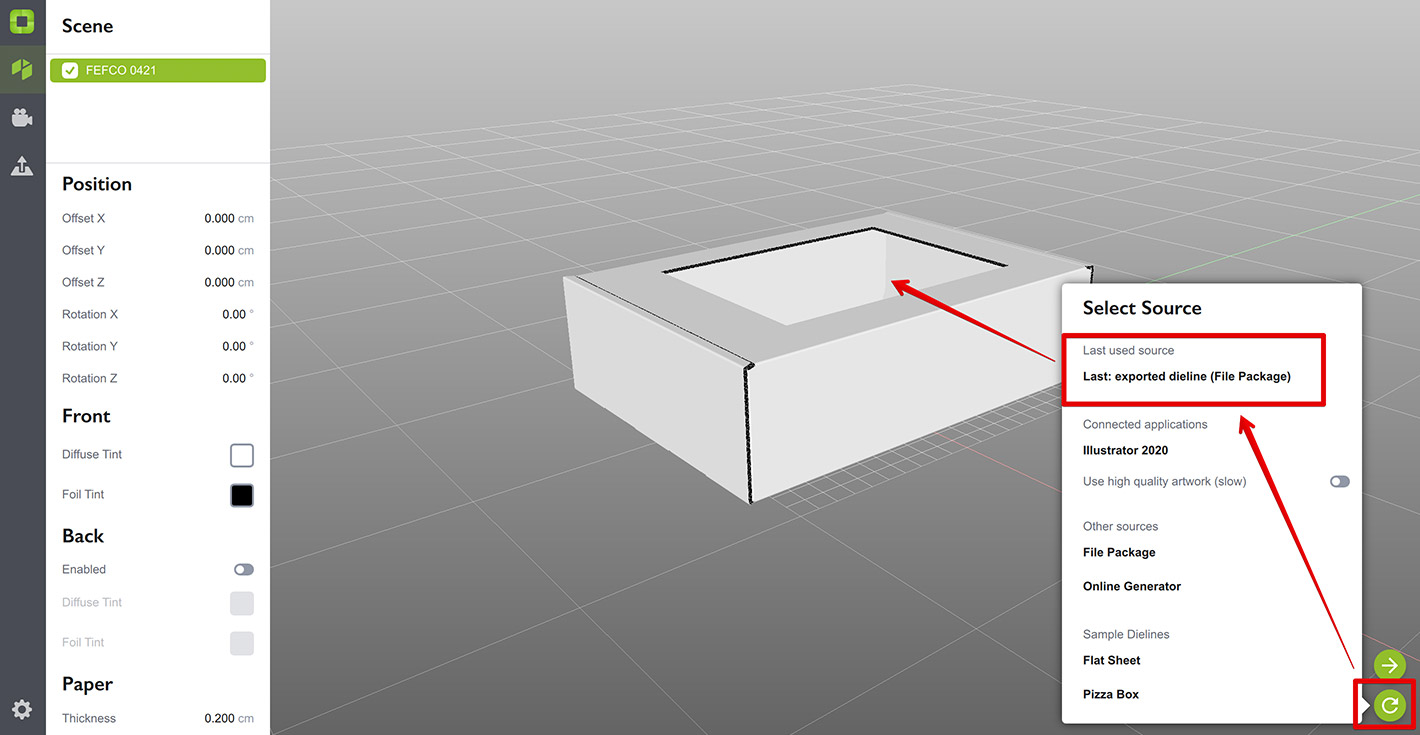 Of course it is not as straightforward, as it is with Adobe Illustrator, but until the Affinity guys make plugins possible – that's quite a working solution. It also works with Adobe Illustrator, so if you don't like that gap between the Illustrator update and Origami update – you can survive it with SVG files :)
We expect this feature to work with other graphics editors, as long as they support SVG files, but so far it's been tested with Adobe Illustrator 2020 and Affinity Designer only.
There are some limitations and restrictions, though. We'll outline them in the upcoming tutorials.
Further Plans
This is just a beta. It is stable, it supports Illustrator 2020 and it can be installed side–by–side with Origami 2. What we now need is your feedback. In particular we'd like to hear about your plugin installation experience and the new send/receive concept.
We're going to polish some minor issues in the next week or two and get this version out of beta. Please use this time to test the update and report us anything that you think is wrong.
What we already know (and what you don't need to report about):
application interface may become irresponsive while receiving or sending dielines to Illustrator;
built–in OpenGL rendering is not antialiased;
rendering with Boxshot 5 does not show progress (but still works);
objects cannot be selected with a mouse click, only in the scene panel;
there are no tutorials about the new interface.
This is what we are going to address in the near future. If you find anything else – please let us know.
Even More Further Plans
As we now have full–featured scenes in Origami and can exchange dielines with various apps, the obvious further steps are in–app editing and animations. We had to rebuild the application from scratch in order to make these possible, and that was the main reason behind the delay with this update. We really hope it is well worth the waiting.
That's All
Once again, this update is installed next to Origami 2 and does not affect it in any way. You can use both and switch to the new version once it works for you.