Origami 1.3 - lots of nice new features
03 Nov 2014
Today we release a really nice update to our Origami application. Some of the most-requested features have been added, so read on for more details :)
Paper Thickness
The most-wanted feature is here! Click the Paper menu to select the list of supported types. We're going to add an editor in one of the next updates, so you can create your own types of paper.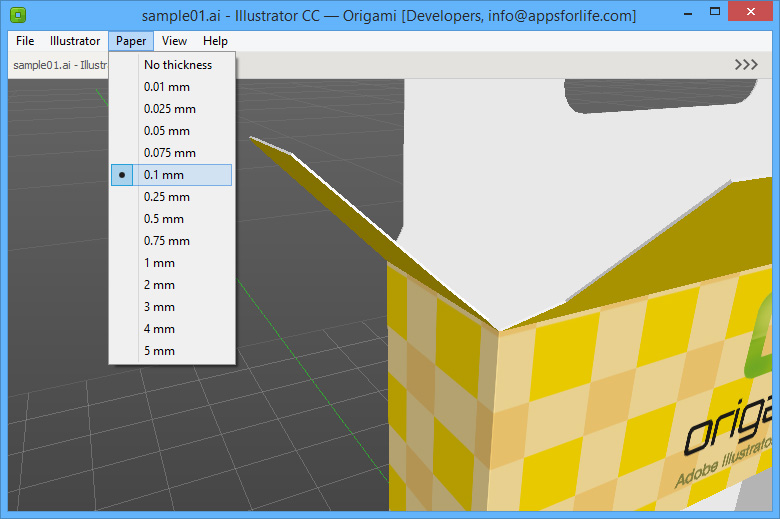 As the feature is quite new, please feel free to report any issues you meet. There is a "no thickness" option in the menu that switches Origami back to the old "flat" mode.
Advanced Image Rendering
Now when saving or copying images, you can setup their resolution, dpi and even make the background transparent.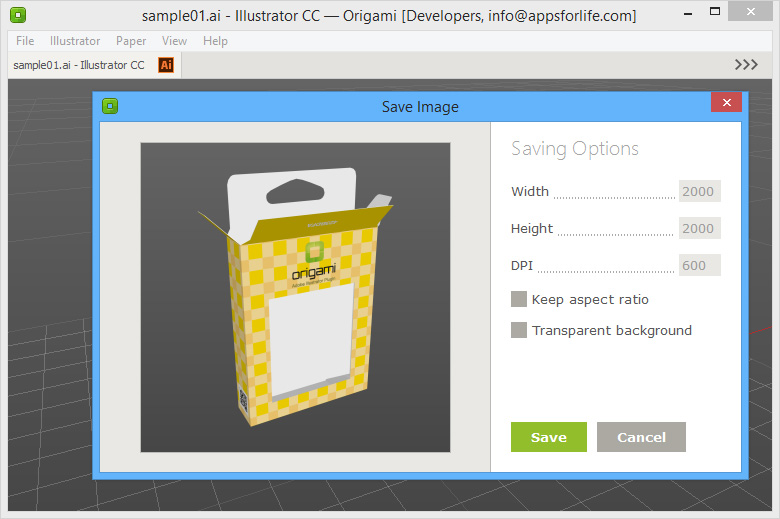 Origami tries to make the most out of your graphics adapter by using hardware-accelerated antialiasing. The better graphics card you have, the smoother image you get. Note that you can always export the shape to Boxshot and render it there.
Other Goodies
We also added export to Collada format, improved OS X Yosemite compatibility and fixed some minor camera and folding issues.
Starting from this version Origami tries to use 1200dpi artwork images in "high-resolution artwork" mode, instead of 300dpi in the older version. This works slightly slower, but gives better image quality.
Your comments are more than welcome :)
Cheers!