Koru 2.0 beta
23 Dec 2021
OK, here is a toy to play on holidays: the very first beta version of Koru 2 with some nice new features. Read on for more information…
New Features
Here is a brief list of the new features added in version 2:
High DPI (Retina) displays are supported by default, expect to get a nice and crispy images on modern monitors and mobile devices;
Idle camera animation added, so no more Javascript coding for that;
A "startup" snapshot can be specified to automatically start animations after the scene is loaded;
Background and environment images can be saved in snapshots;
Better JS API for snapshots to track when they start and stop (more on this later in the tutorials);
Parallax (relief) bump mode added to materials;
Many other minor improvements and fixes.
User Interface
Koru 2 uses the same user interface as our other applications. You will find materials, textures, environment maps and the scene tree on the left and all the context, camera and scene–related information on the right.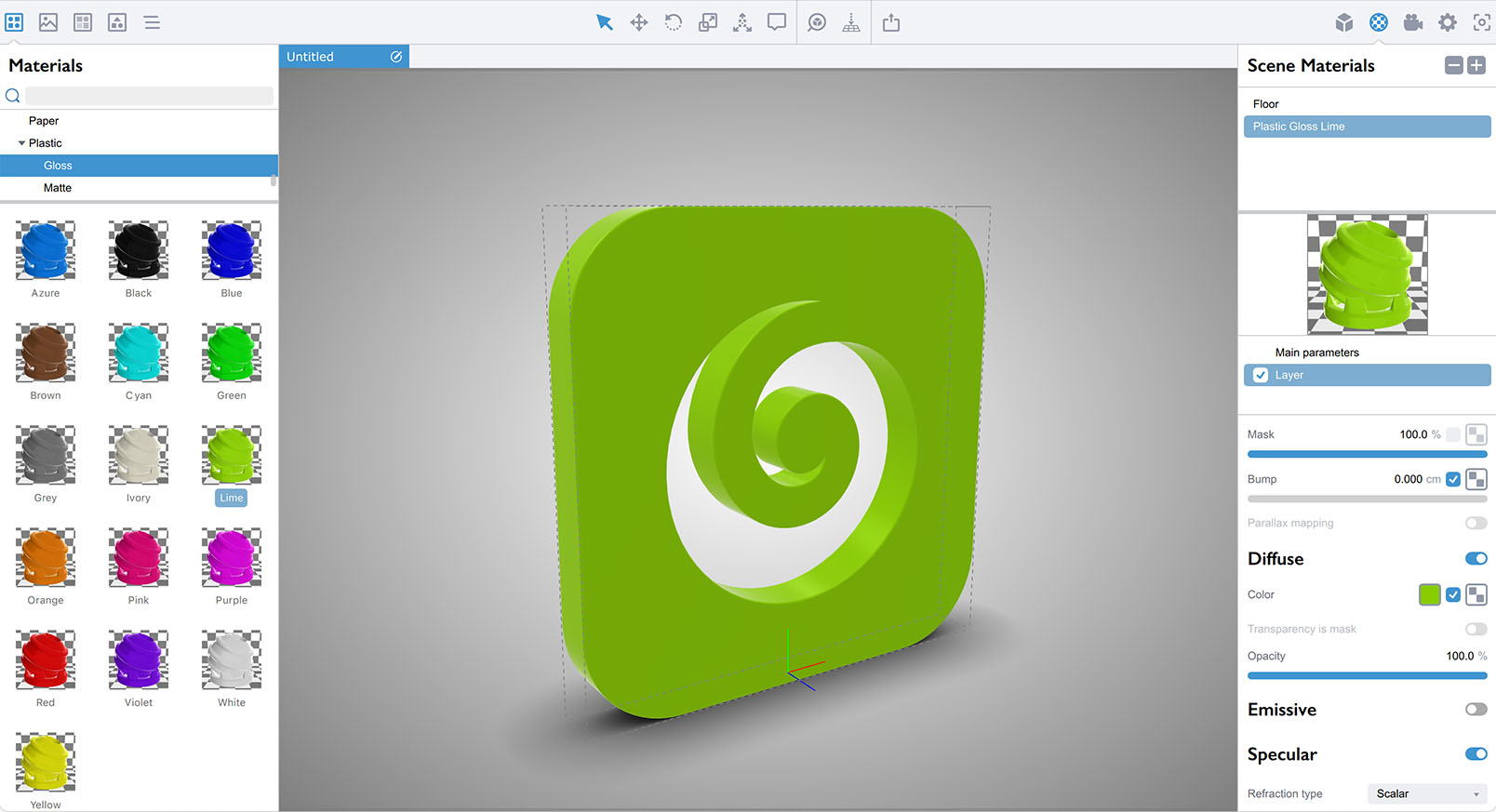 This is a slightly different approach compared to Boxshot and we test which one works better. Consider letting us know what you think about it.
Apple Silicon Support
As our other applications Koru got a native Apple Silicon support. Simply pick the right version using the links below to get the most of your shiny new Mac :)
Getting the Update
Note that this is a beta version and it may have minor glitches here and there, so try it at your own risk. Here are the links you can use to download the software:
That's most likely all for now, enjoy your holidays and have a happy new year!