Koru 2.0.4
06 May 2022
Koru 2 is finally out of beta and is stable enough for production usage. If you haven't tried the beta yet, read about the new features below. Otherwise, simply skip to the downloads section.
New User Interface
The software comes with a refreshed user interface, same as in our other applications.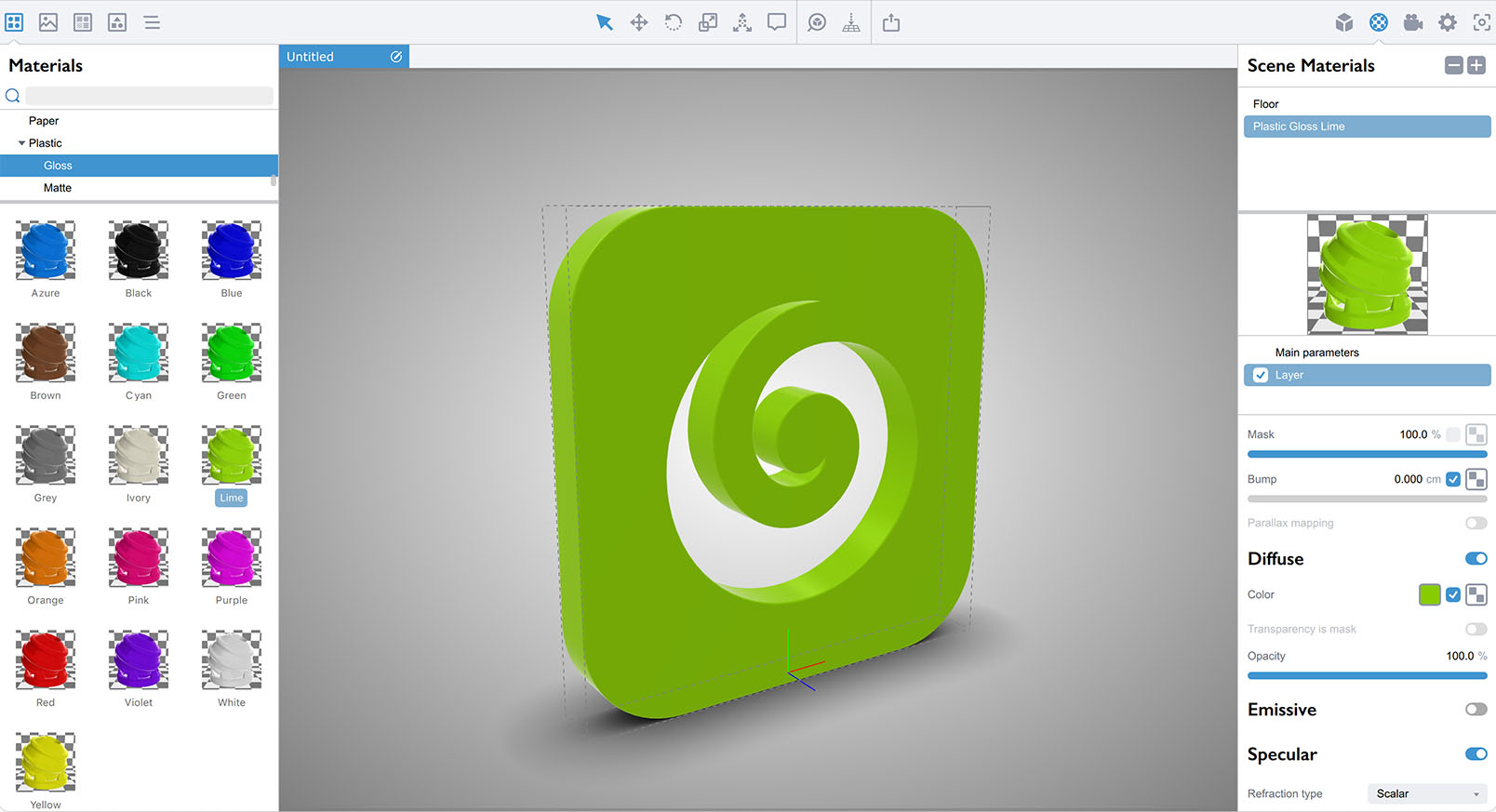 You will find materials, textures, environment maps and the scene tree on the left and all the context, camera and scene–related information on the right.
New Features
Here is the list of other new features in Koru 2:
Native Apple Silicon support;
High DPI (Retina) displays are supported by default, expect to get a nice and crispy images on modern monitors and mobile devices;
Idle camera animation added, so no more Javascript coding for that;
A "startup" snapshot can be specified to automatically start animations after the scene is loaded;
Background and environment images can be saved in snapshots;
Better JS API for snapshots to track when they start and stop (more on this later in the tutorials);
Parallax (relief) bump mode added to materials;
Responsive viewport configuration on export — now you define how to scale the scene when the viewport is resized;
Reflection 90 mask removed as it's never been used;
Snapshots got previews on mouse hovering;
Lightmap processing improved for partial snapshots;
Project saving is now performed in a safe manner to avoid data corruption.
Lots of new things to try. We're going to update the website and tutorials within the next few days to reflect all the new features and changes.
Cheers!
PS: Join us on Telegram for updates, news, tips and tricks.