Koru 1.5
17 Aug 2018
This new version of Koru WebGL exporter comes with decals and lightmaps that help making your visuals more realistic and lifelike with less efforts. Read on for more details…
Decals
Exactly as in Boxshot you can now add decals in Koru. Just drag and drop an image onto the shape and select "Place as Decal" item from the popup menu to add a decal. You can then rotate and scale it, and also move along the shape using the special decal gizmo: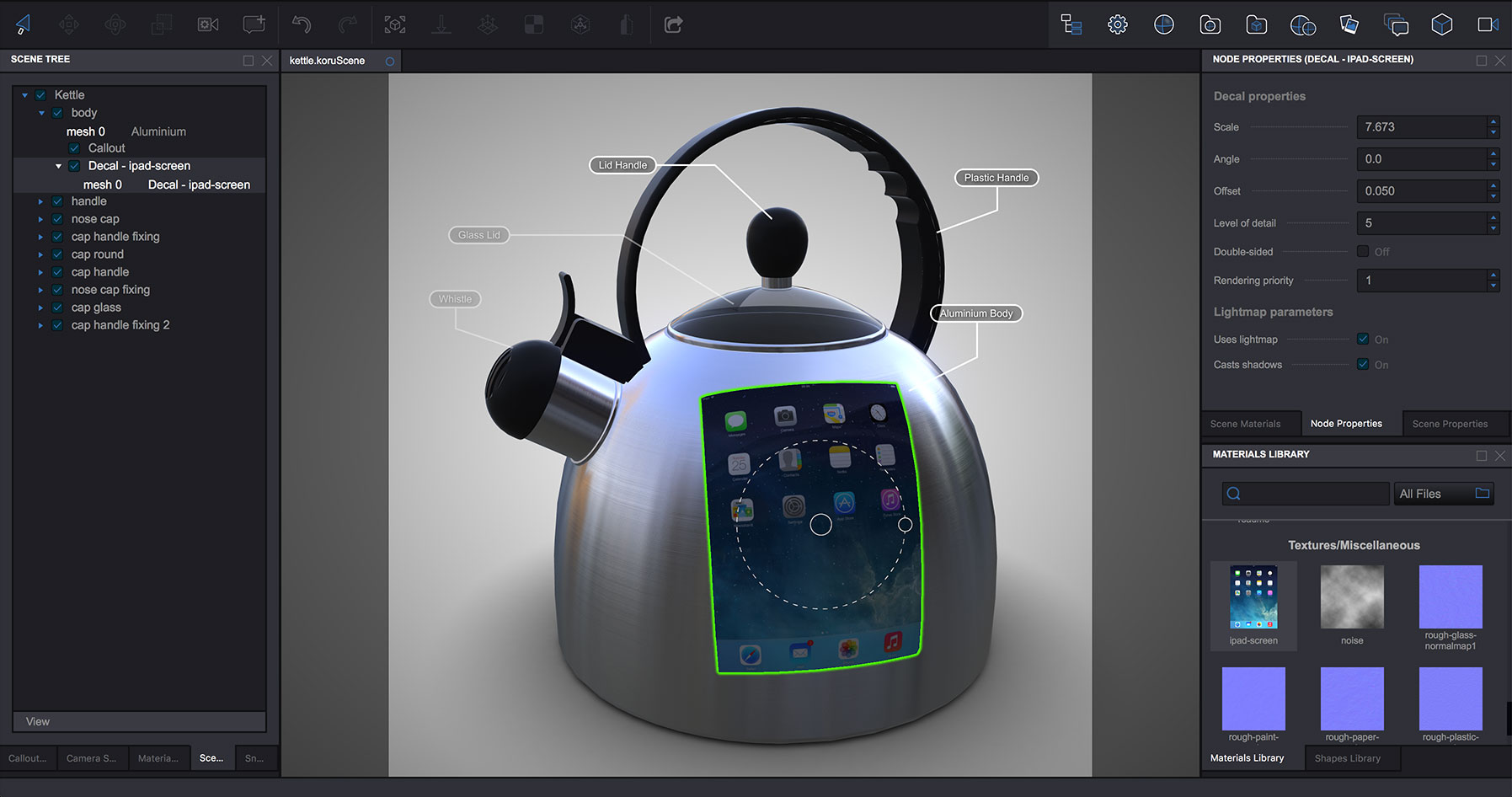 You can find more decal parameters in node properties panel.
Lightmaps
Koru computes realistic floor shadows when editing scene. Now you can also compute lightmaps for the whole scene. Here's the difference that it makes: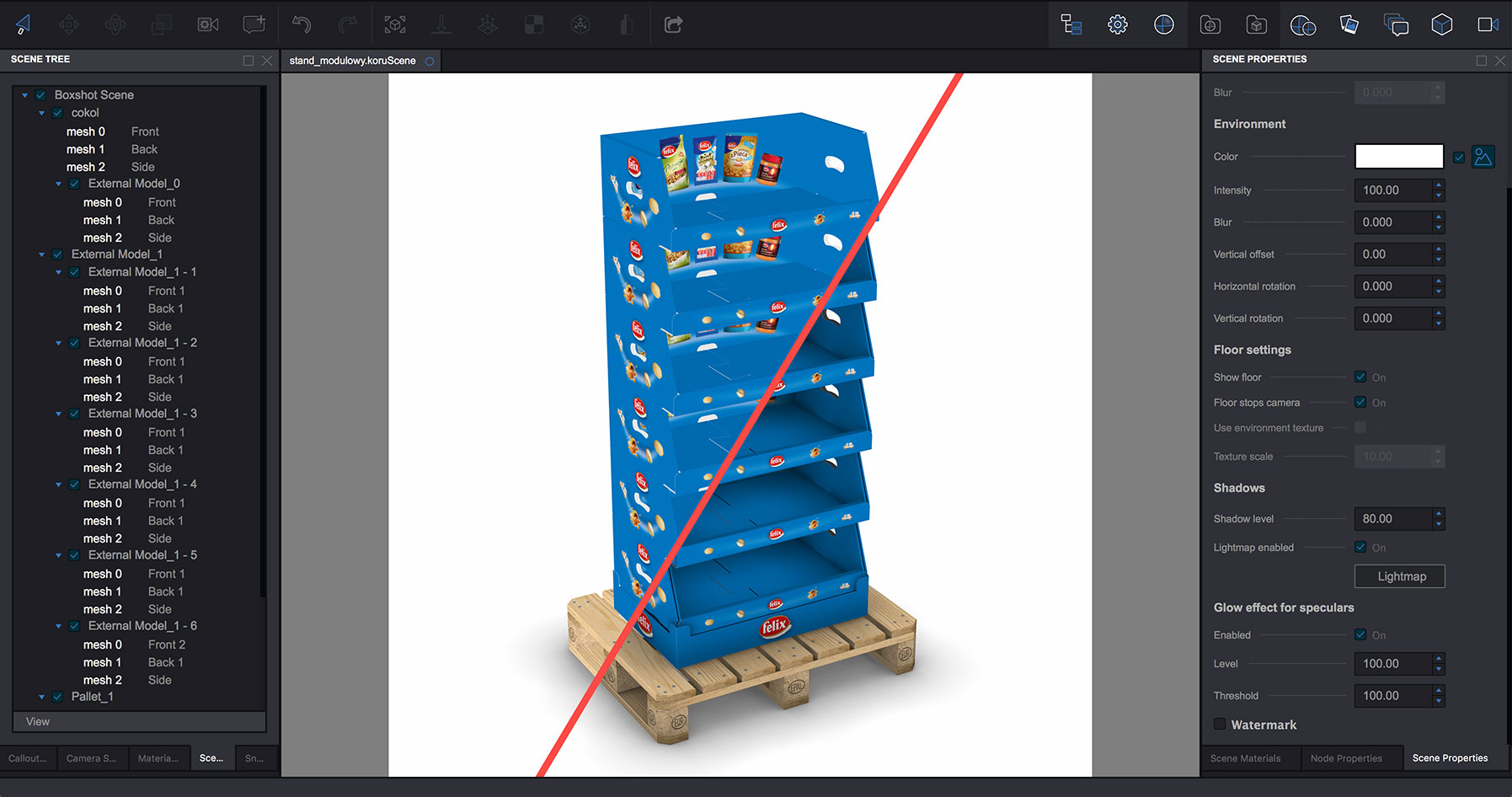 Lightmaps can be computed from the scene properties panel and you can also set if specific geometry casts or receives shadows in the node properties panel.
Other Improvements
Here is the list of other features and bugfixes of this release:
Collada import improved, better compatibility with the latest Boxshot features;
rotation gizmo is now snapped to 45 and 90 degrees (this can be turned off by holding down the Shift key);
better click selection on high DPI displays;
scene tree improvements, meshes are displayed before child nodes;
color-profiled images loading improved;
minor UI improvements for hovering buttons and popup menus;
callout styles editor improved;
optional displaying of wireframe meshes in the "View" menu.
Some of these fixes will be ported to Owlet soon, so both apps get improved in the same manner.
That is all for today, thanks for your time :)