Koru 1.2
27 Jul 2017
This update speeds up Koru user interface and adds some nice stuff like callouts. Keep reading to know more.
Callouts
We've added callouts to Koru, so you can add extra visual information to scenes. Callout is a text or image with the leading line, pointing to something in the scene: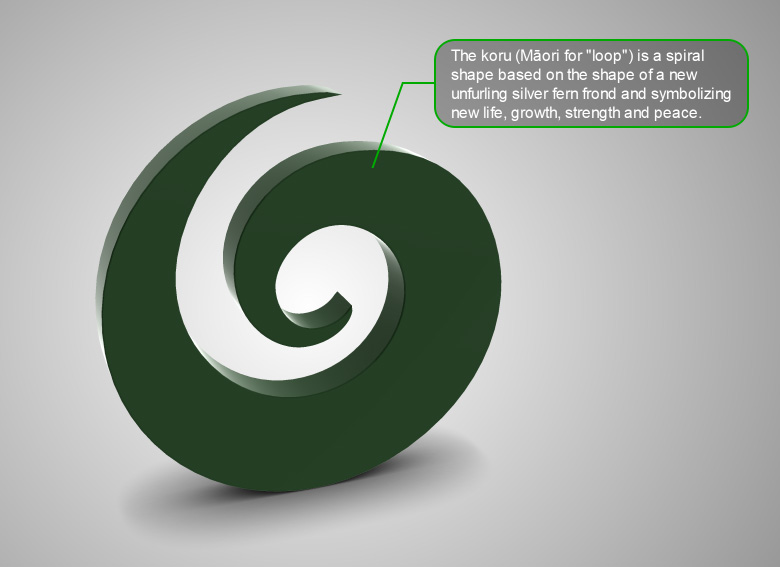 Callouts are scene nodes, so you can hide and show them with snapshots, making the information available when necessary. They are highly configurable and you can easily assign the same style to different callouts and even share styles between projects.
You can try them live here.
Metadata
Metadata is somewhat complex feature and is not for everyone, but some of you will definitely be happy to see it. The idea is that you can assign some information to any node in the scene. Usually nodes just have names and visibility flags, but with metadata you can assign much more information like SKU, vendor details, expiration date, responsible person and so on. Here is Koru metadata editor: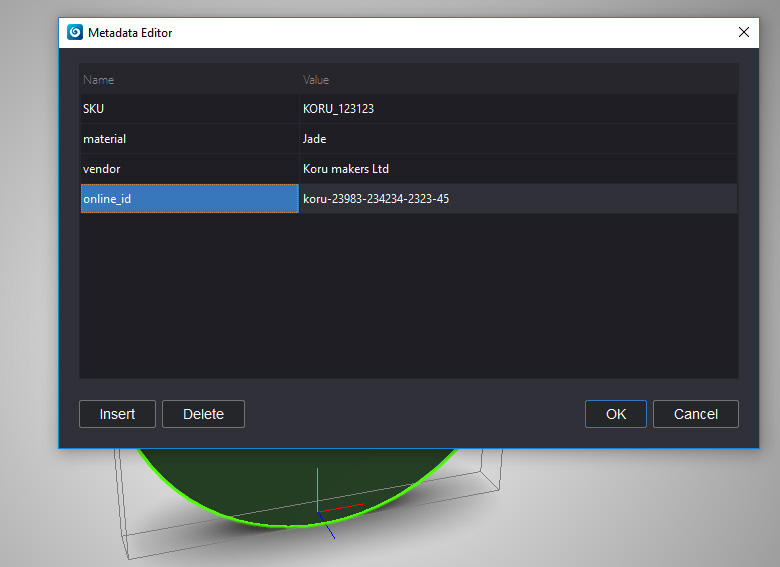 Then you can access that metadata in exported HTML, here we've got a live demo - note that if you click parts with callouts you'll see their metadata at the right bottom corner of the scene. The sample simply shows the data, but that's javascript, so you can go as far as you want. You can query extra information from your online database, load web pages and so on.
Combined with snapshots and powered by Koru javascript API this gives you a nice tool for making web-based 3D configurators.
Other Improvements
Besides that, this update brings the following:
Faster material editor and overall user interface speedup;
New export templates for snapshot buttons, mouse selection and metadata;
Shapes library panel, like in Owlet;
Better support of Android and browsers that don't support HDR textures;
Improved Mozilla Firefox compatibility;
Materials can be saved to the library, like in Owlet;
Exporter has been optimized to generate smaller HTML files;
Meshes can now be combined to help render translucent objects better;
Geometry can be exported to Collada format, like in Owlet;
Camera is now limited by the floor, if the floor is enabled;
Scene materials can be reordered by dragging;
Environment texture can be applied to the floor, so the scene objects look standing on it;
Better main application menu on Mac;
Updated Collada and 3DS importers;
PDF files are now supported on Windows;
Images can be dropped onto shapes for faster materials setup.
Best of all, Koru is still free even for commercial usage, so give all the new stuff a try - today is a good day to fall in love ;)
Comments?
Your comments below are very welcome. Feel free to share your Koru projects here or using the sharing option in export wizard, so we can add them to the gallery.
Cheers!