Free Stuff - Advertisement Signs
07 Apr 2013
This is not a "Boxshop" yet, but you will love the idea. Here are some advertisement signs for absolutely free!
What is it?
This is a pack of 7 external shapes of advertisement sings that you are free to use in your projects. As these are external shapes, you need the Ultimate edition to use them, but that's all you need.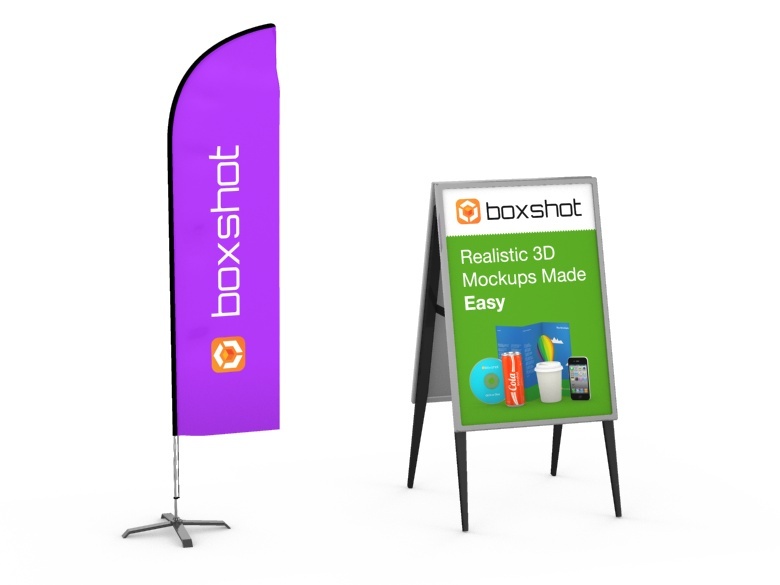 How to use them?
Simply drag and drop .boxshotModel files to Boxshot Ultimate as you drag and drop any other external 3D file. Boxshot will automatically setup materials and load the default image.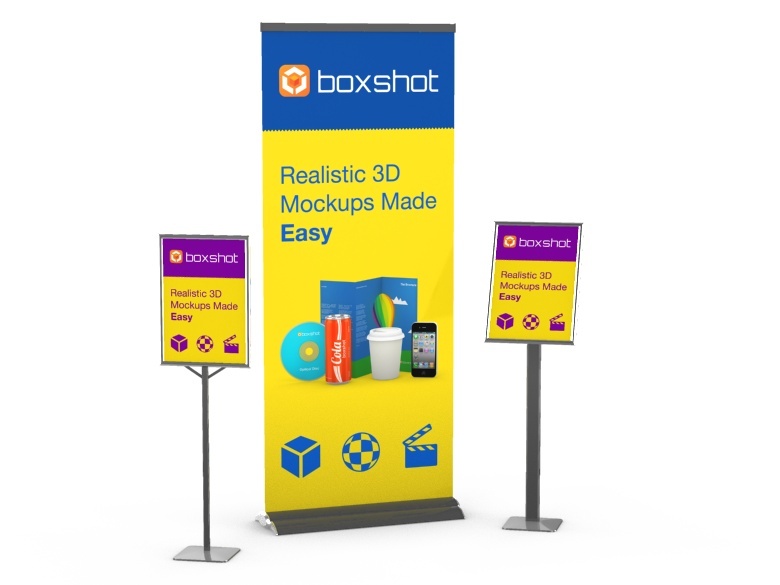 How to put my graphics?
Each shape comes with a sample texture, just keep its proportions while making your own graphics - that's all. You can work in higher resolution, not a problem. The only essential thing is the proportion.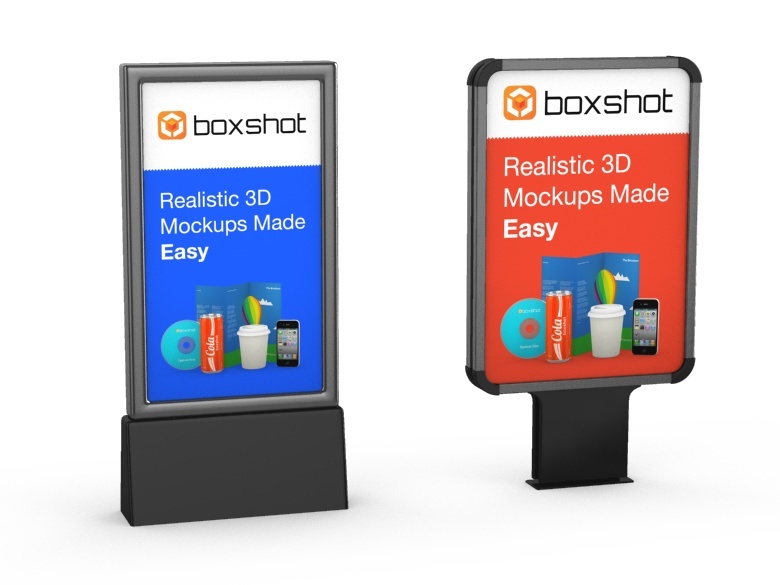 Legal stuff
Yes, you can use the shapes in your projects.
Yes, you can sell the rendered images.
No, you can't re-sell the shapes.
How to get them?
Visit our Boxshop here.
Want more?
Of course you want :) Here's how: click the suggest a feature link below and type the shape you need. Remember that image is worth thousands words, so provide links to images. And please do not submit more than one shape per request, because it is really hard to count votes this way.
Cheers :)