Boxshot 4.7, Origami 1.2 - lots of good news inside
30 Jul 2014
Today we release updates to both Boxshot and Origami and there are some really good news inside :)
Boxshot: Animations
Ultimate edition users will find some new items under the Render menu. Here is a brief review of what has been changed or added.
Turntable Animation
The turntable animation window has been redesigned to match the new rendering wizard style.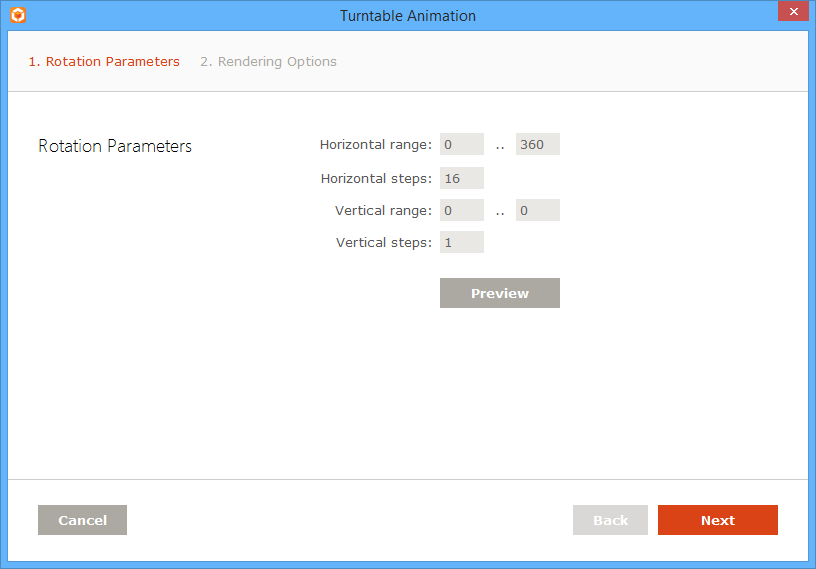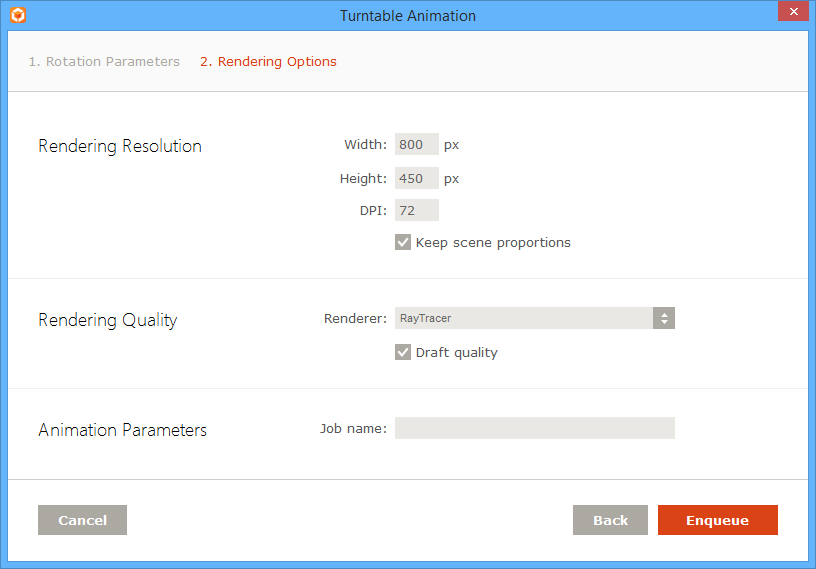 Transition Animation
Boxshot can now render a transition between two snapshots as a sequence of images. Create two snapshots and click the Transition Animation… in the Render menu. You will need to pick two snapshots and setup a transition curve to render the animation.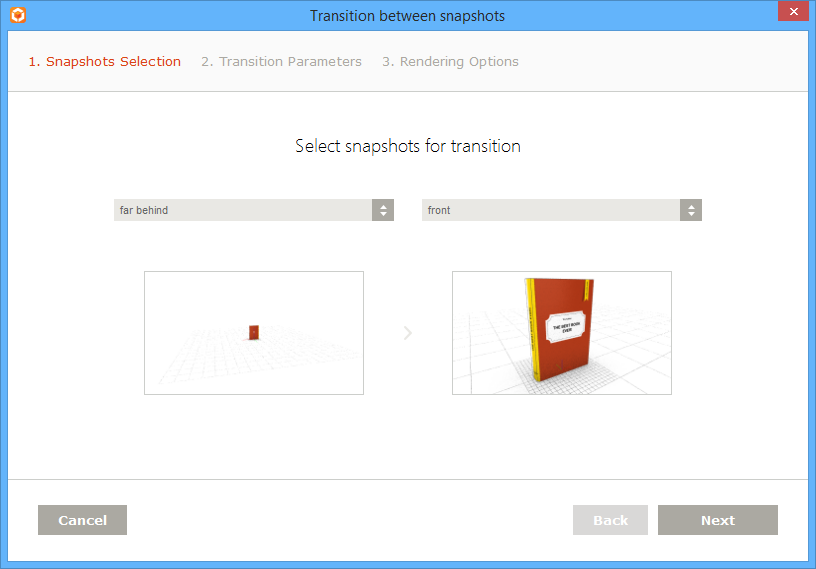 Batch Rendering
Batch rendering is a sort of animation, but it replaces images instead of moving the camera. Click the Batch Rendering… item in the Render menu to start. You will need to pick a shape and a side and then make a list of images for rendering. Boxshot will apply images one by one and render the scene for each applied image.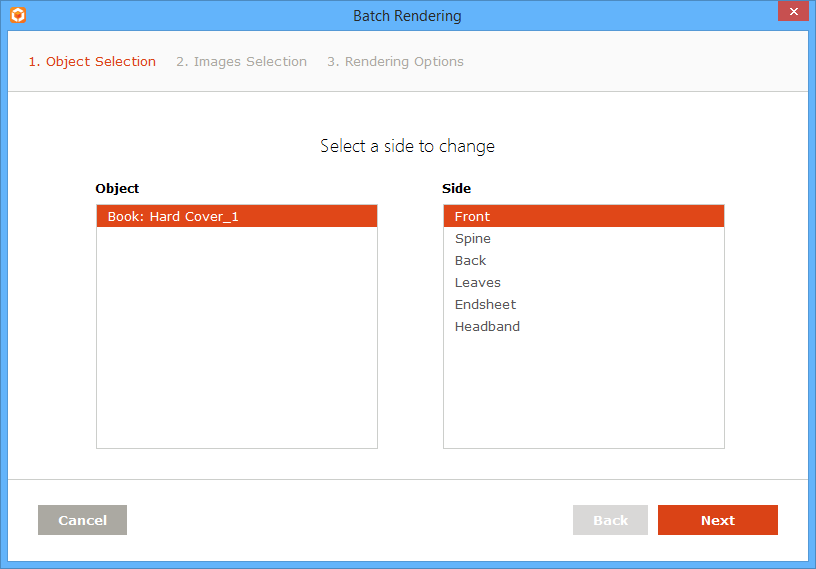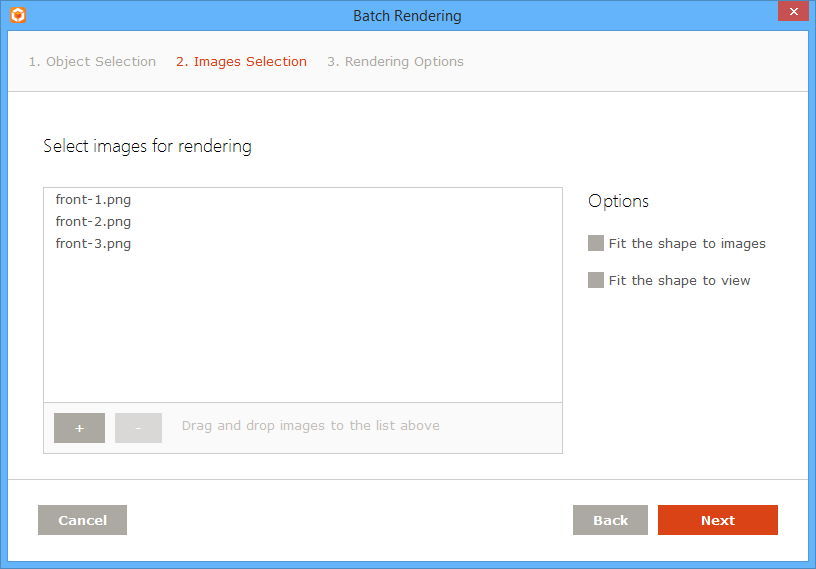 When you finish configuring an animation, Boxshot creates a rendering job. You can manage (and render) jobs using the Job Manager window.
"Render later" folder
This version finally allows you to define a folder for the queued jobs. You can do this in the application settings window, there is a field for that there. Make sure you provided a full path there, as otherwise Boxshot will revert to the default one.
Boxshot: Other Goodies
This new version also supports 32-bit floating point PSD files. This means you can edit reflection maps directly in Photoshop without re-saving them to HDR or EXR formats.
Rendering window got a new More button, which shows some new actions that you may take when rendering is done. This includes the good old "Copy to clipboard", but also allows you to render the same scene in production or queue it for rendering later.

The idea is to check the scene in draft mode and if everything is OK - render it in good quality in just two clicks.
Origami 1.2
This update fixes a nasty saving dialog issue in Mac-version when Origami works in "Stay on top" mode. Now it should work fine. Some other minor issues were also fixed. Upgrade is highly recommended, use the downloads page to get a specific version.
Is that all?
Well, no…
To be honest, there is one more new feature in Boxshot. While still in beta, it is worth trying and even using. What is it? Here are some screenshots: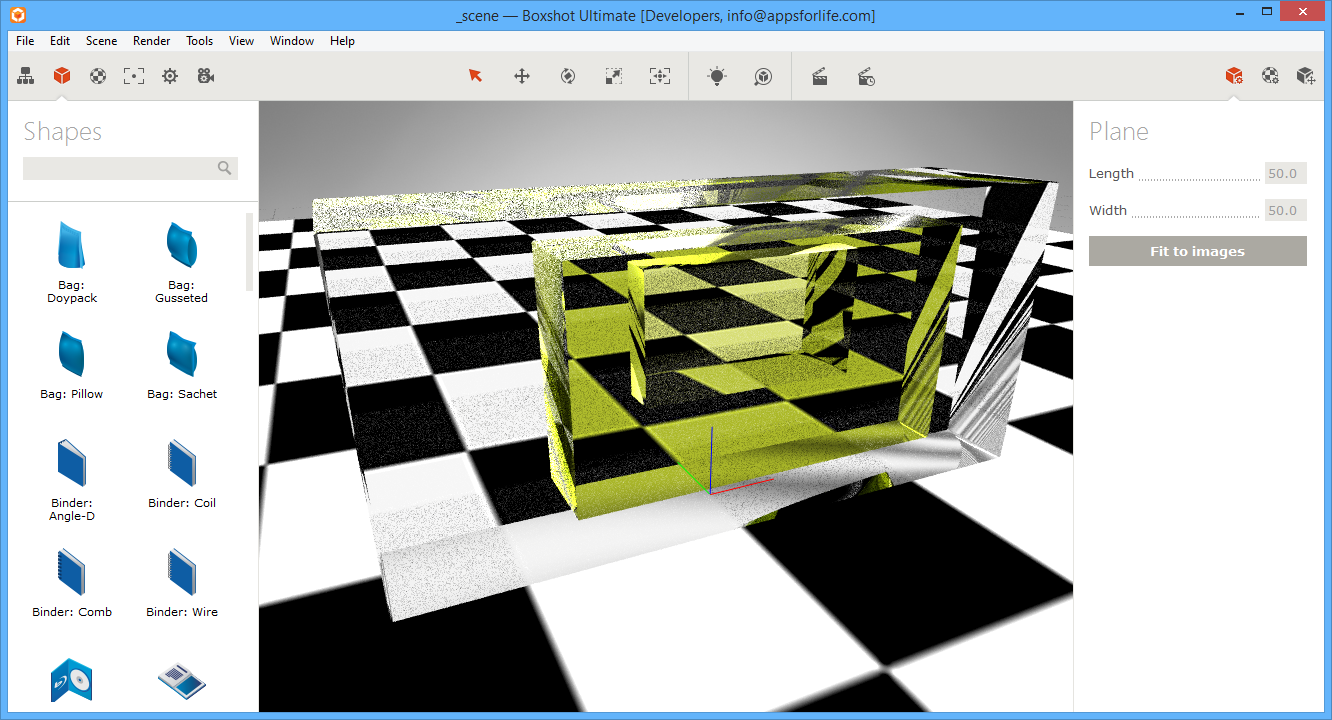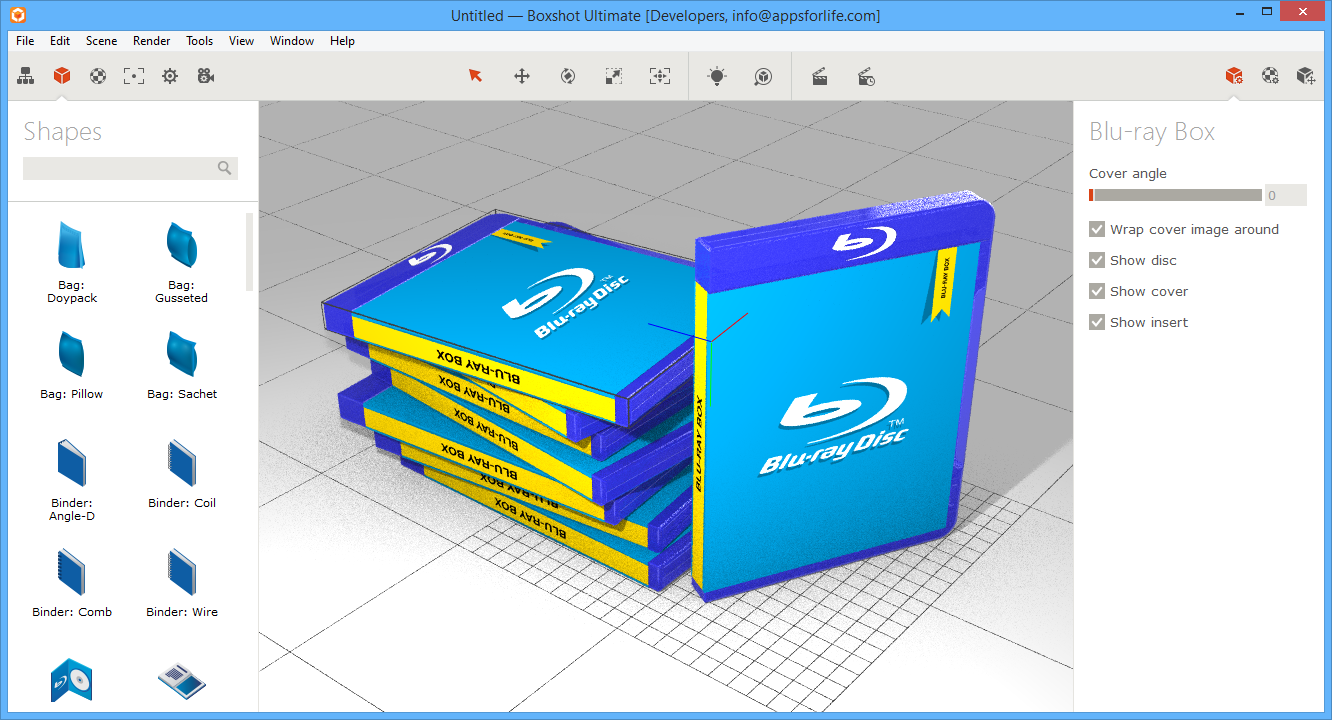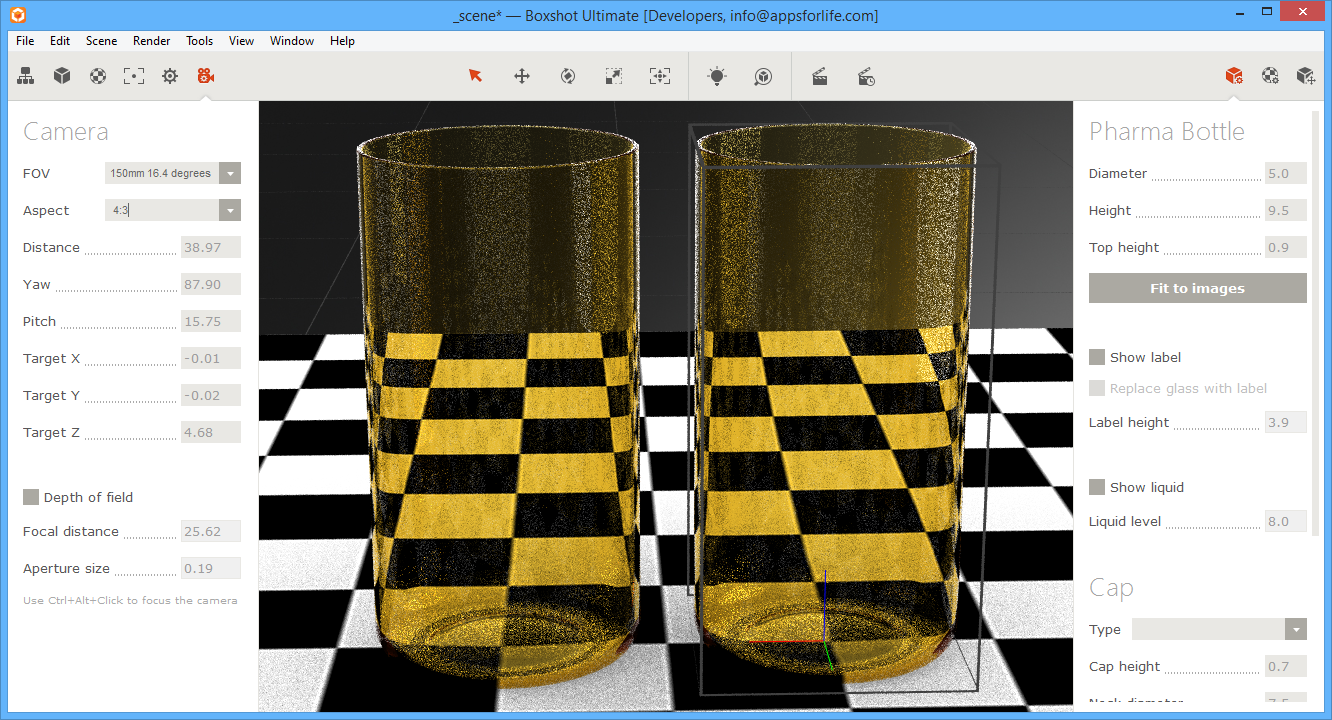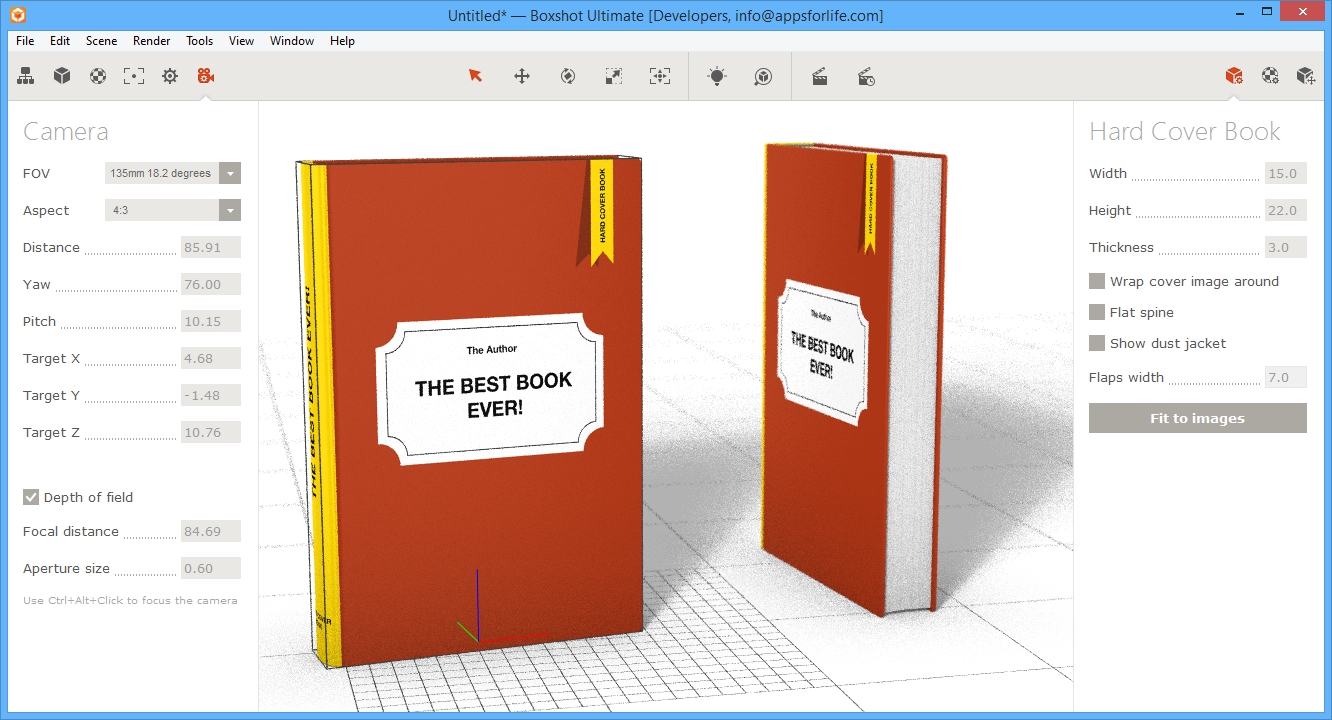 Exactly! This is a Box Shot 3D-like realtime raytracing preview. Do not expect it to be as fast, as the other preview modes, but it is definitely a 100% correct scene preview. All the shadows, lights, reflections, refractions and medium colors - everything is supported.
Your feedback and bugreports are much appreciated, as this is going to become the main preview mode one day. To activate it click the View menu, then select the Drivers submenu and click the Raytracer 2 (beta) item there:

A note to Windows users: The new preview mode is not available in the 32-bit version of Boxshot. You need the 64-bit version, running on 64-bit Windows to use it.
Is that all now?
Yes, now that is all. Take care and leave feedbacks :)