Boxshot 5.6 beta
12 Mar 2023
Here's the first beta version of Boxshot 5.6 which includes one of the longest waited for feature. Read on for more details…
Shrink Wrap
Hell yes! This was asked for many years and we've finally found some time to get it done: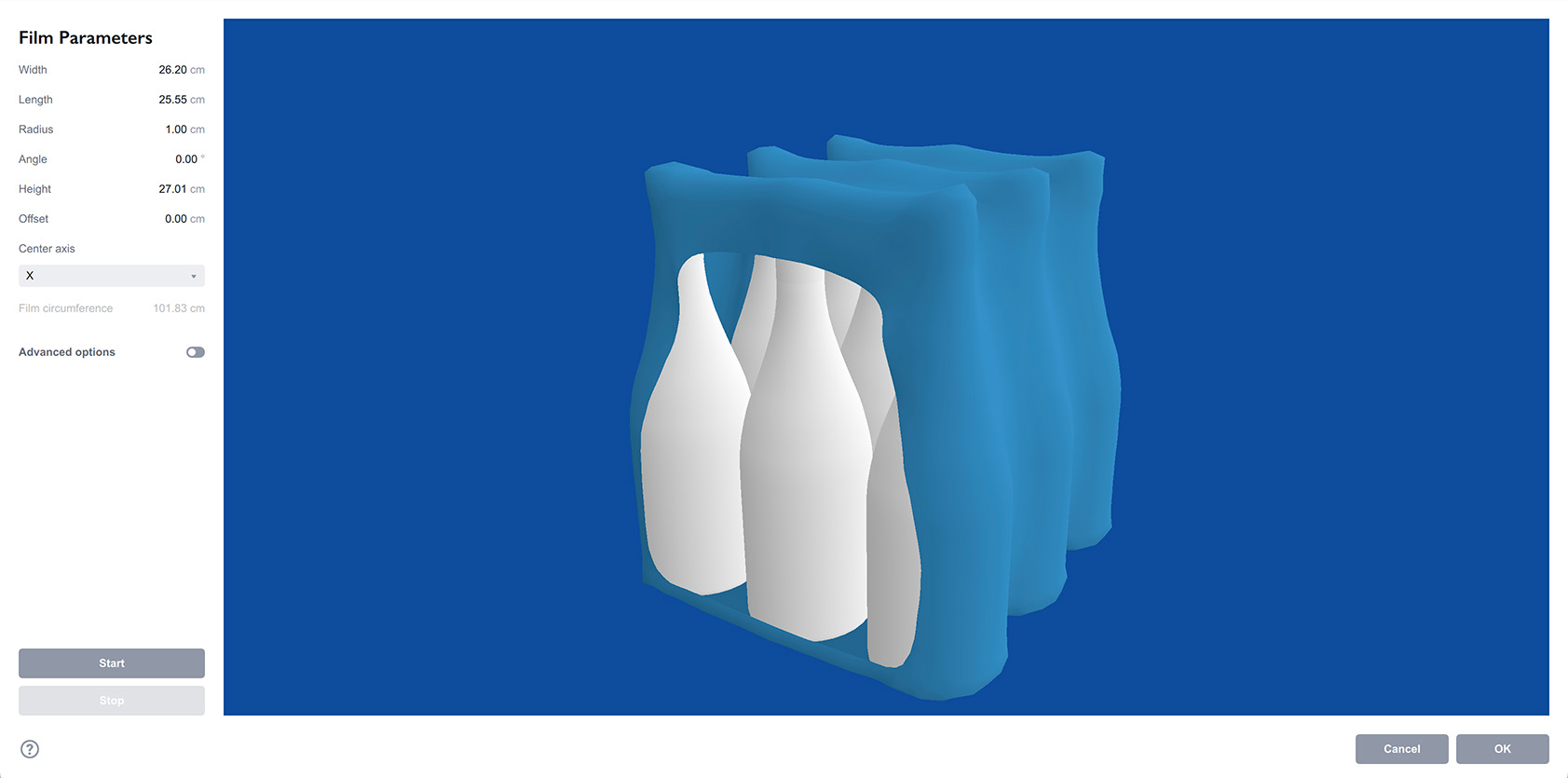 It comes with multiple options and quite a flexible initial film setup, so should cover most of your heat–sink film simulation needs. Your feedback is very welcome, as usual.
Read more about Shrink Wrap simulation…
Faces Editing Mode
The embedded model editor got a new faces editing mode where you can manually select faces, extend the selection to the similar ones and extract them to a new mesh. This works perfect for preparing the 3rd–party models to using in Boxshot scenes: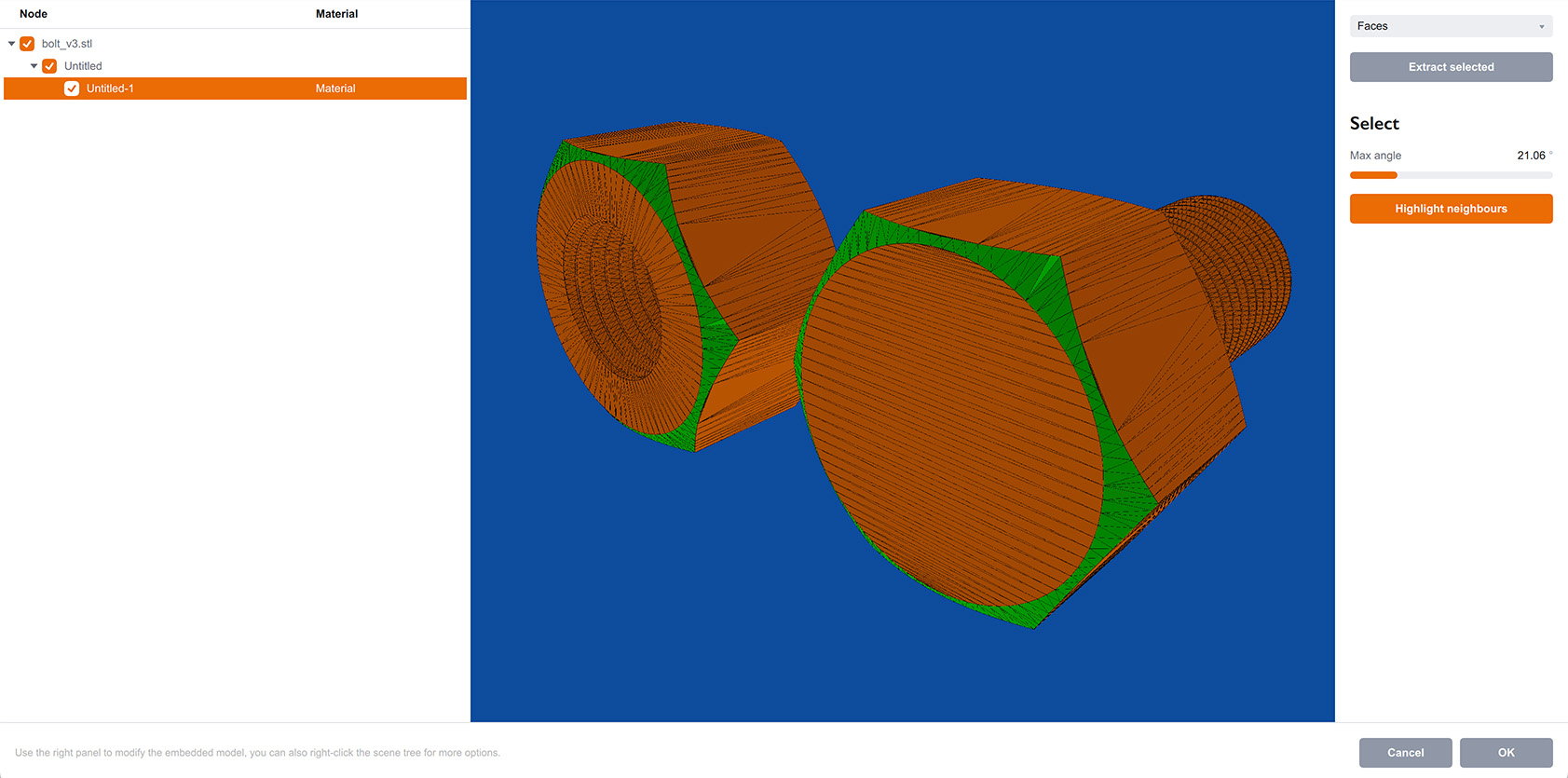 We also made a nice new tutorial for the embedded model editor, have a look using the link below.
Read more about the embedded model editor here…
Scattering Tool
We've added a new tool for making small random adjustments to objects' positions, rotations and scales. It works the opposite way to the Alignment tool by making perfectly aligned shapes a little bit imperfect and misaligned.
Read more about adding chaos here…
Other Changes
Here is a brief list of other changes in this update:
Boxshot doesn't let the computer sleep when it is rendering;
Gusseted bag had incorrect normals in some scenarios — now fixed;
Embedded model editor lets you rename meshes and change materials by double–clicking them in the tree;
Fixed embedded model editor crash or empty model;
Better decals placement on some surfaces;
Jobs queued for rendering can be removed from the queue;
Please give the new features a good try, especially the sleep prevention one and the new decals. If something doesn't work as expected — please let us know.
Cheers!