Boxshot 5.6.2 beta
06 Apr 2023
One more update for Boxshot 5.6 (still a beta) with fixes for HTML exporter, preset panels and books.
Preset Panels
This update improves presets panels for scene environment and shrink wrap.
You can now open them with Ctrl/Cmd+P keyboard shortcut and overall keyboard navigation is improved there. Presets management is also improved for speed and better user experience.
3D HTML Export
The 3D HTML exporter got some fixes for shapes instances — there were issues with them in the previous release.
Consider using 3D HTML as a replacement for 3D PDF format. For more complex scenarios Koru is still the best option.
Hard Cover Books
A nice new feature was added to hard cover books: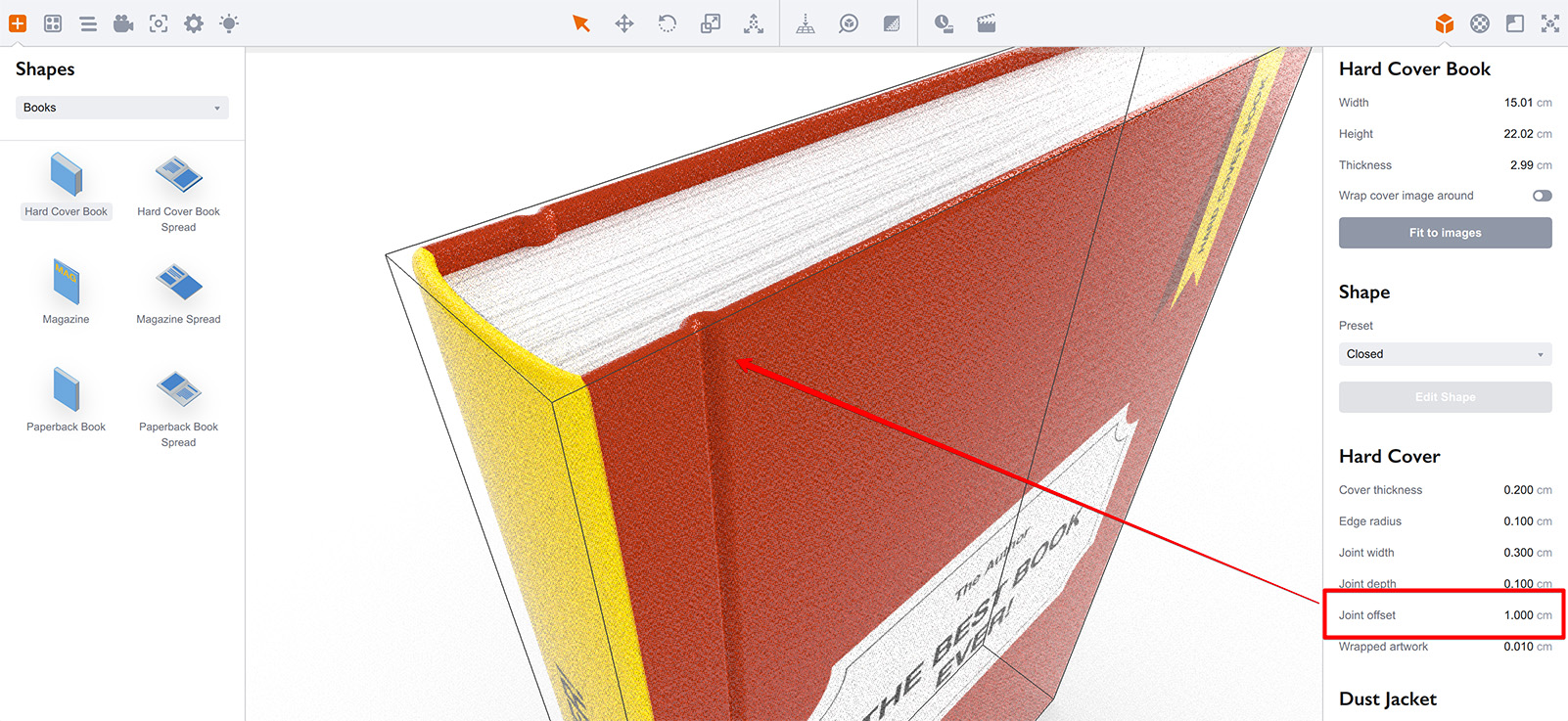 The "Joint offset" parameter lets you move the joint away of the spine when needed.
Cheers!