Boxshot 5.2
29 Aug 2020
After a few months of testing we are glad to release the stable version of Boxshot 5.2 with highly customizable books. Read on for more details.
New Books
One of the most requested Boxshot features was to make the thickness of book spreads adjustable. We decided to take the extra  step  mile and made the books completely editable, so you can customize them down to the single page: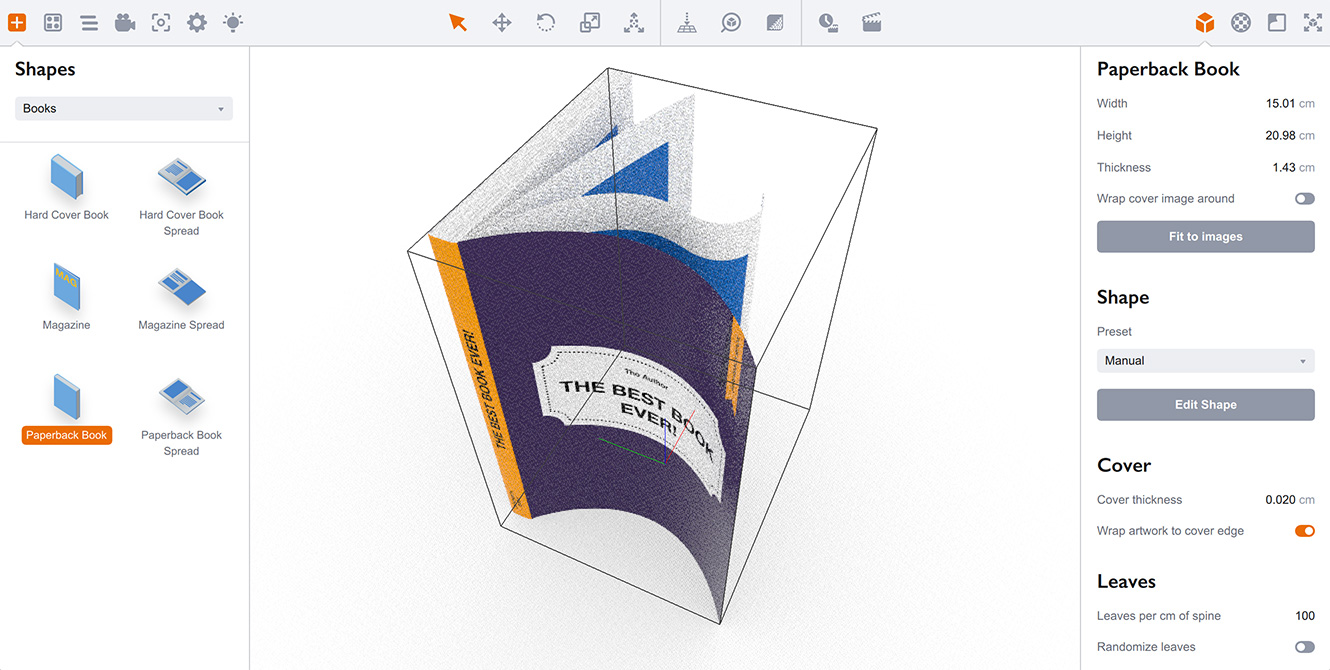 Boxshot performs sophisticated simulations of book cover and pages, so you can make nice close–up renderings like this: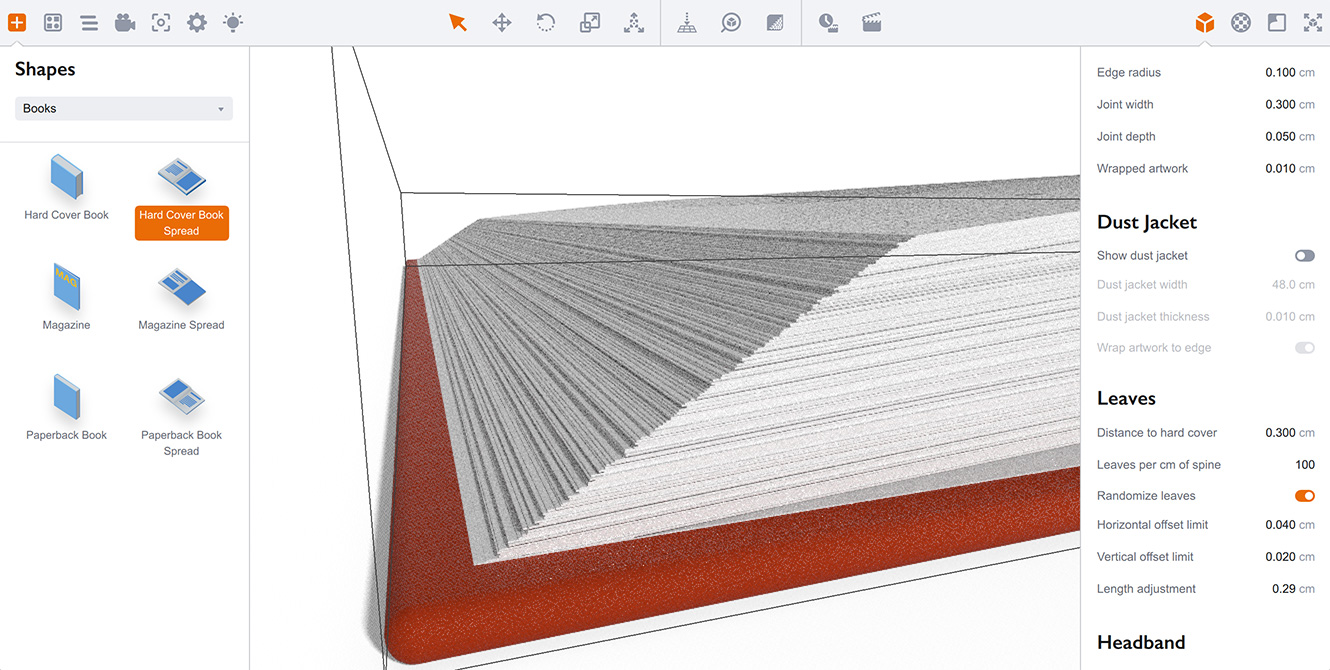 You can configure pages, cover, headband and spine parameters, artwork wrapping, dust jacket and so on. Virtually every aspect of the book is now under your control.
Using the built–in book editor you can setup books the way you need: arrange pages in blocks or add single pages, bend the pages and customize their appearance.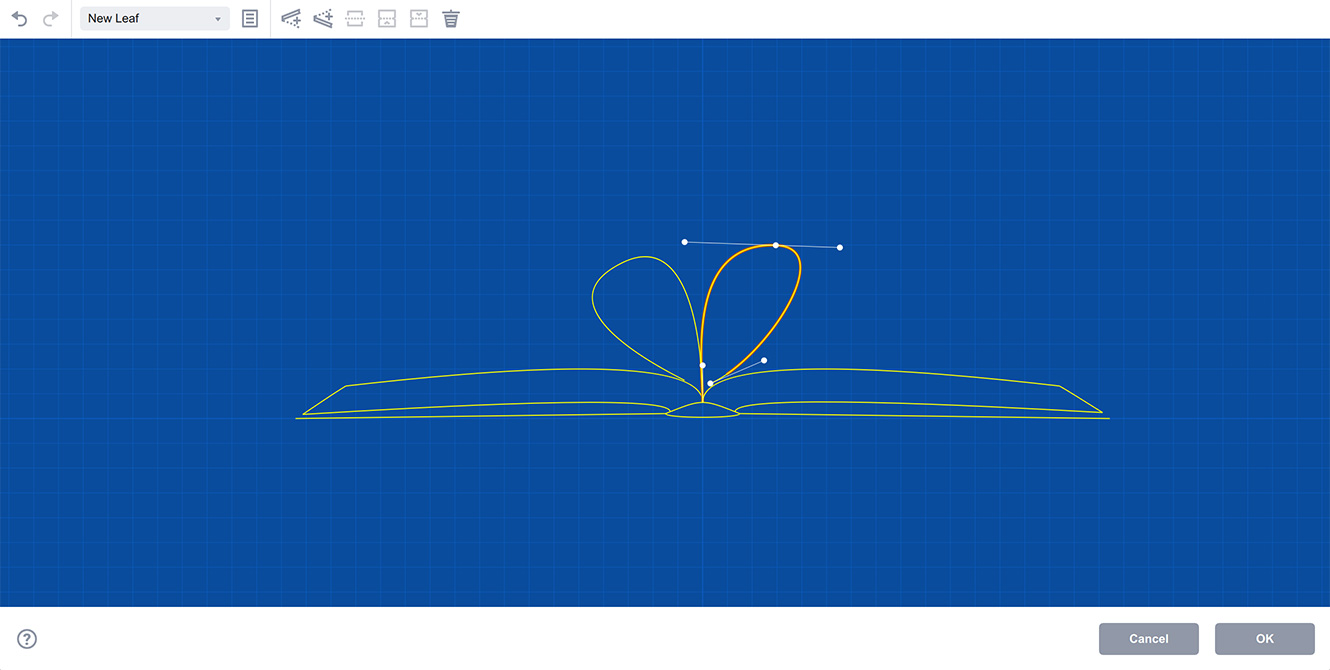 All the changes are immediately displayed in 3D and Boxshot makes sure that the book maintains the dimensions that you initially configured. It's like playing with a real book according to some of our early testers!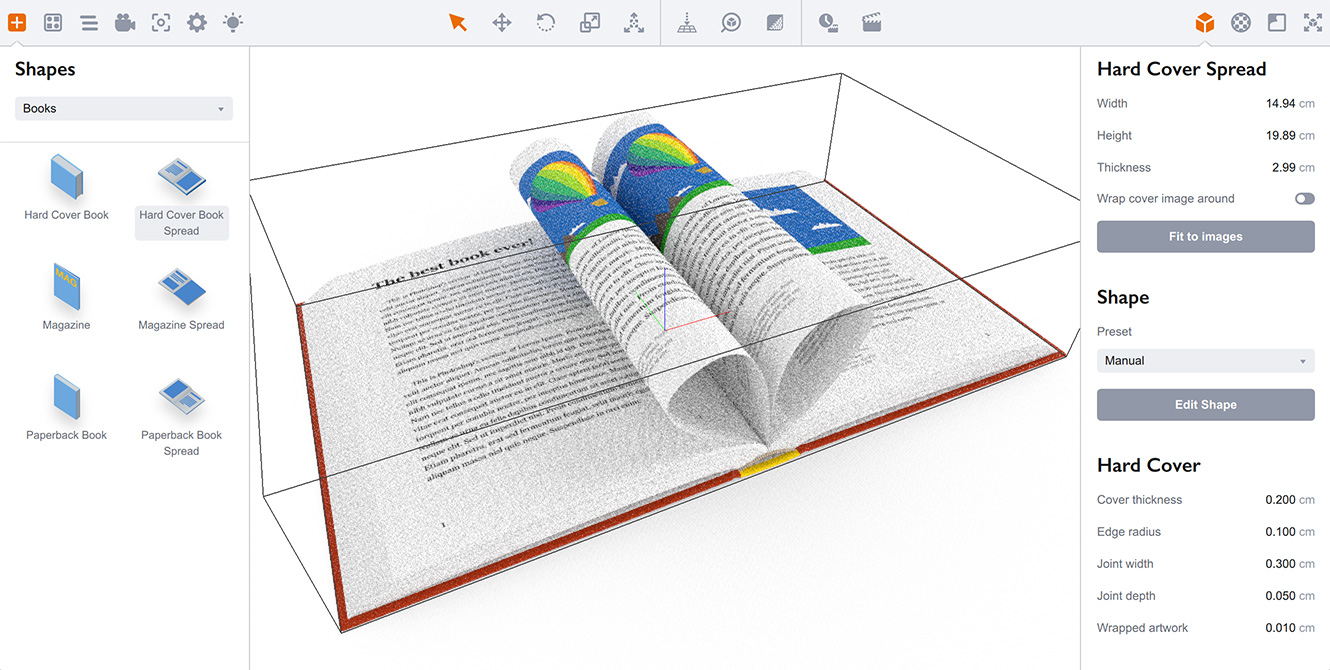 Note that the book editor is only available to Boxshot Professional and Ultimate users. If you have Boxshot Home you still have many presets and plenty of options to configure the books.
Where To Start?
As usual, the best way to learn Boxshot is to make a new scene and give the feature a try, so we encourage you to simply add a book and try its new options.
If unsure, try this two tutorials:
Book Basics — all the parameters of the new books explained;
Book Editor — a detailed description of the book editor.
In case of any questions, just let us know (as usual).
What About Old Books?
Your existing projects will keep using the old books. Boxshot will not convert them to the new shapes for the peace of mind. The old books can still be found in the "Deprecated" section of the objects panel, but we encourage you to switch to the new shapes as soon as possible.
There are two book shapes that were deprecated without an obvious replacement: step–back and rounded corners books. The former can be easily done with the book editor, the latter seems to not having enough demand and we decided to abandon it. Let us know if you miss it badly, so we may add it back as an option.
Other Changes
Besides that, we made plenty of little changes, fixes and improvements over the last few months. Compared to Boxshot 5.1 you get:
better lighting and shadows in both preview and production rendering modes;
improved object selection and depth of field focusing;
fixed bump rendering issues and more bump parameters;
improved floor reflection for complex scenarios;
the better rendering of omni lights, especially when reflected;
improved job manager which now shows the latest tasks at the top and renders them in order;
better Collada format processing;
some bad crashes fixed;
So even if you don't do books, there are still many reasons to upgrade. If you do books, this update is a must and we promise you will never look back!
We will be happy to receive the books you made in the new version for our gallery. Please share your work with us :)
That's all, have a nice day!