Boxshot 5.2.2 Beta
22 Jun 2020
Here come hardcover books! Look inside for some pictures :)
Hardcover Books
The two previous updates added paperbacks and magazines. This update adds hardcover books with long–awaited thickness option for open books: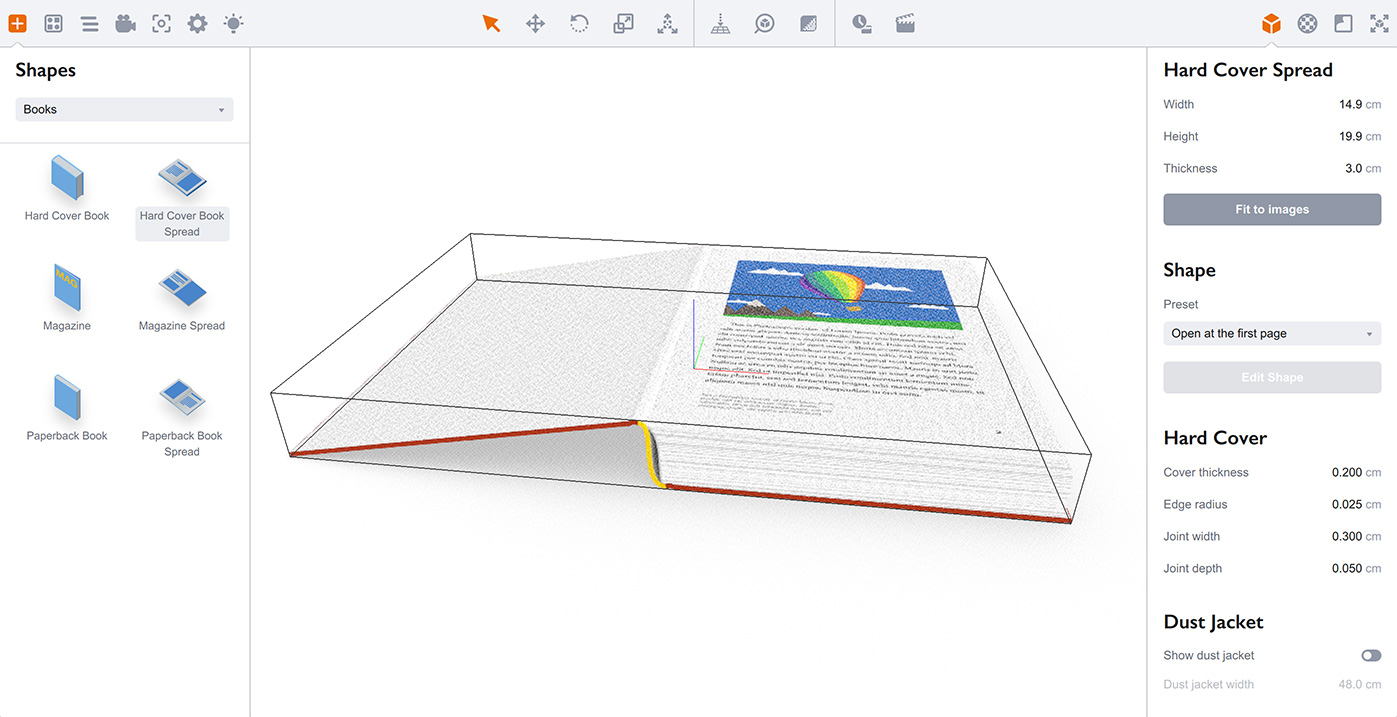 Exactly as with paperbacks and magazines you can customize the book in "Manual" mode (requires Professional or Ultimate edition) and make the cover, pages and dust jacket look the way you need: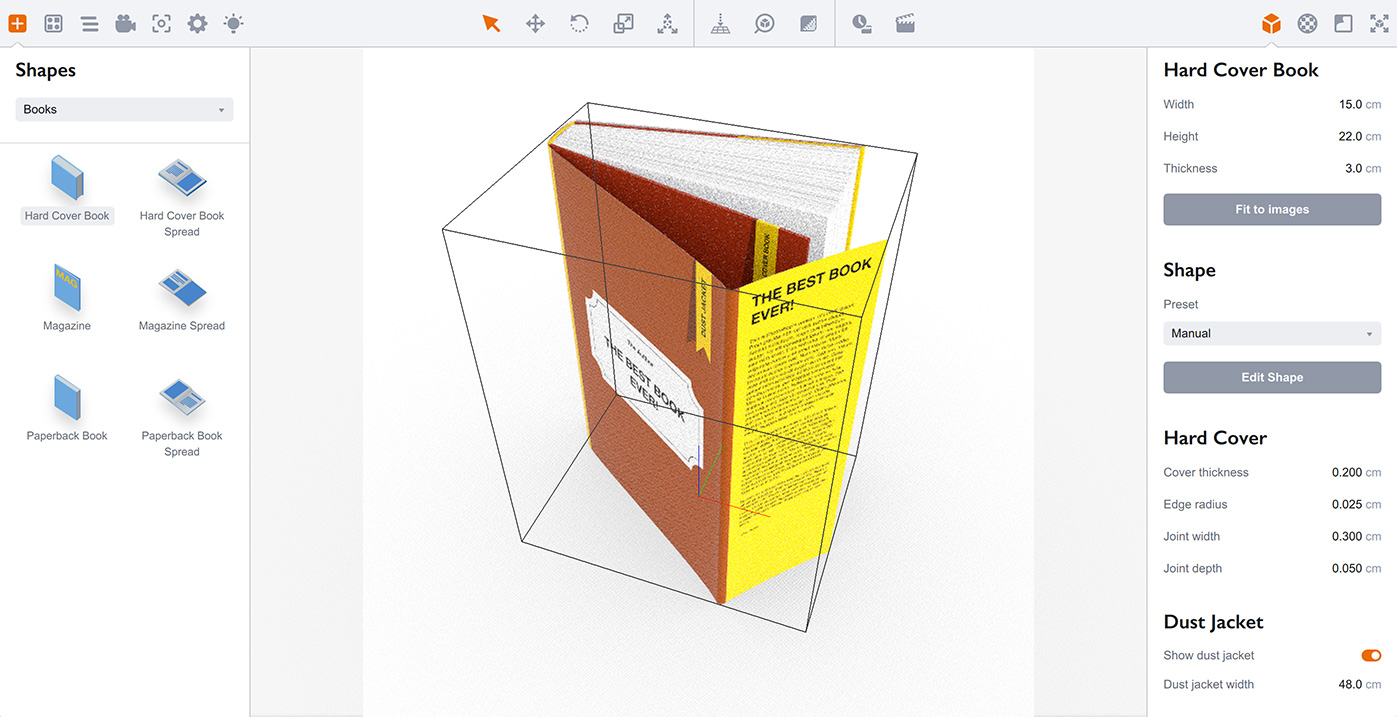 The old books are still there, just moved to the "Deprecated" section of the "Shapes" panel.
Please give the books a good try and let us know if something doesn't work as expected. We're going to release one more update with some UI improvements and then move it out of beta, so everyone can use the new features.
Cheers!