Boxshot 4.3
18 Nov 2013
We have just released Boxshot 4.3, so make sure your installations are up to date ;)
What's new
This version brings back the Welcome Screen that was quite popular in Box Shot 3D. You will see it at startup, but it is also available in the "File" menu.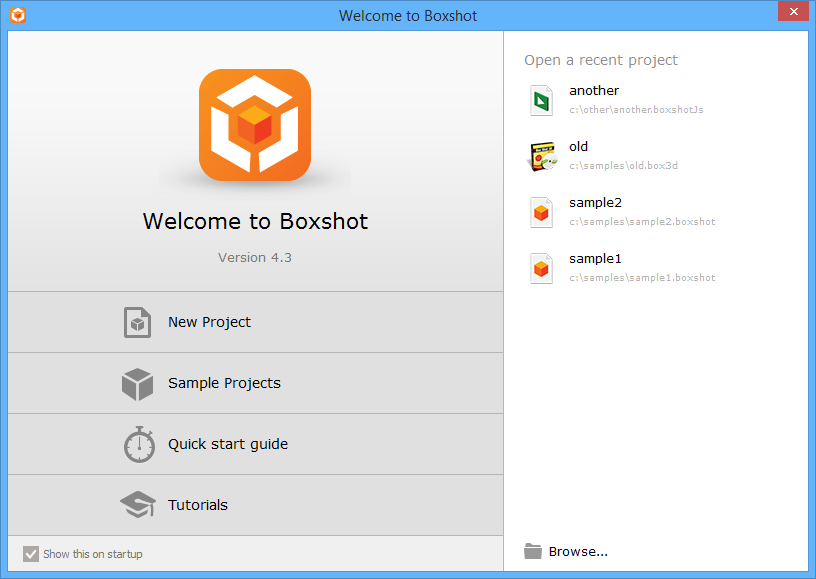 The "Sample Projects" button offers 100 presets to light up your inspiration and show you some new ideas for your scenes.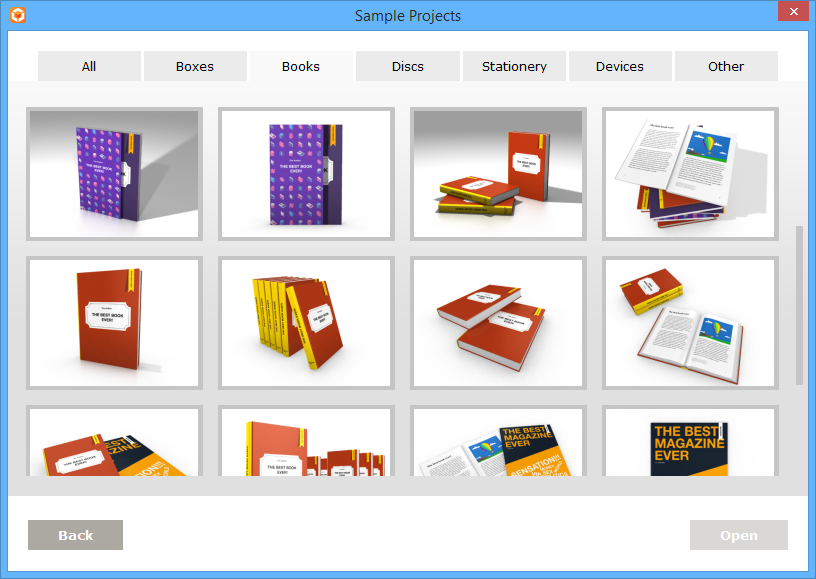 Some presets are not available in the Home or Professional editions, so you may see them locked. Simply contact us to upgrade to a higher edition, if you like.
"Quick start guide" and "Tutorials" buttons are for our new users, so they can easily get up to speed with the software.
Hope you will love this new stuff :)
What else?
Of course that's not all, so here is the list of the other things that have been done:
Pharma bottles level of details increased
Pharma bottles got the new "Show label" option
Better handling of missing images when loading scenes
Scene preview stability improved
Collada reading improved
How to upgrade
Simply download the latest version and install it on top of the existing one. It's that easy!
Cheers!