Boxshot 4.14
20 Feb 2018
Making a masterpiece takes time… It's been a while since we released the previous version of Boxshot and some of you guys keep asking us about the updates. Well, here you are. There is a couple of really nice things inside, so read on for more details.
Loft Objects
The first big thing is the new "Loft" object. That's Lathe on steroids, as instead of defining the outline, you now define cross-sections of the shape. This means square bottles, plastic containers and all the things like that.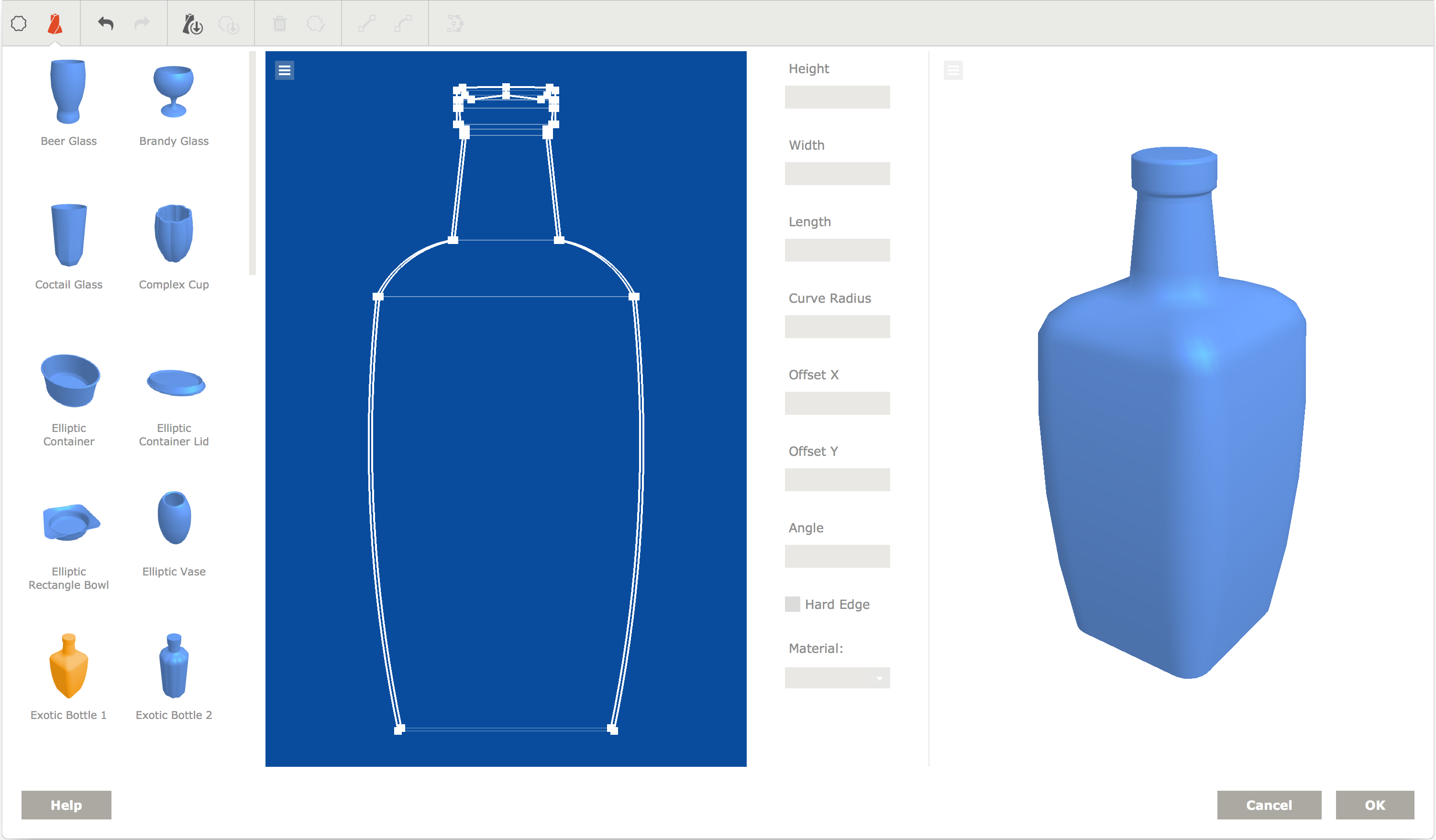 Have a look here to get an idea of what is it.
The built-in loft editor has some sample loft objects and some basic shapes that you can use in your projects, but best of all you can extend the collection with your own ones. The tutorial mentioned above covers most of the questions, and there's more information here in the "Advanced" section.
Decals
The next big thing is decals. Finally. Yes. Boxshot is famous for its automatic shapes resizing to the artwork, but sometimes you simply need to put a label on a bottle or a mug, and finally you can do this easily: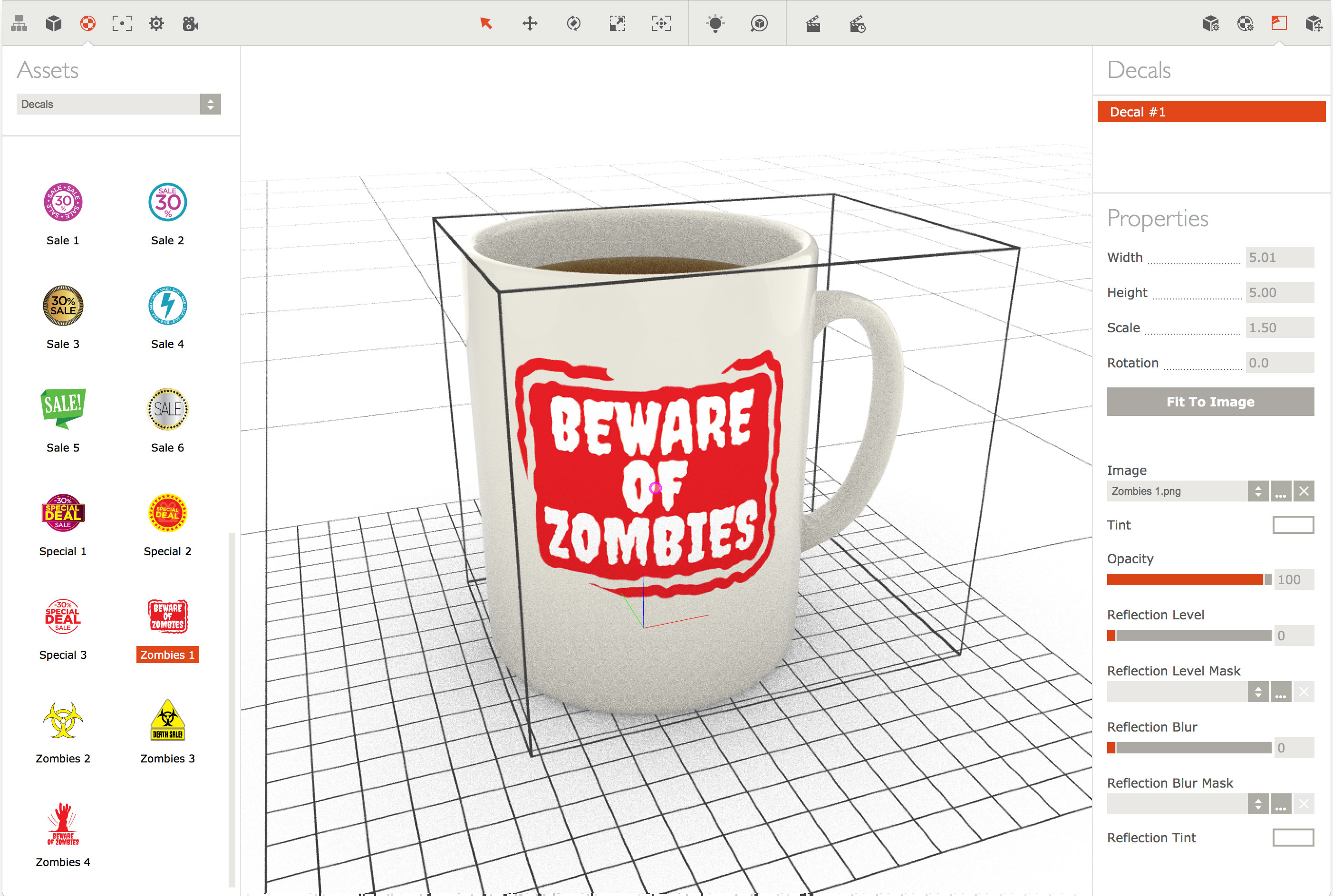 More information on decals is here and you can also find some sample decals in the "Assets" panel at the left.
Copying Materials
Another feature that you request often is the ability to copy existing materials to other shapes. We've added a tool for that, so now you can right click a shape, select Tools->Copy Materials…, then select materials to copy and shapes to receive and quickly get the same look to all the shapes.
Paper Bag
Paper bag object got new handles selector and new default artwork. Here's what you can do now: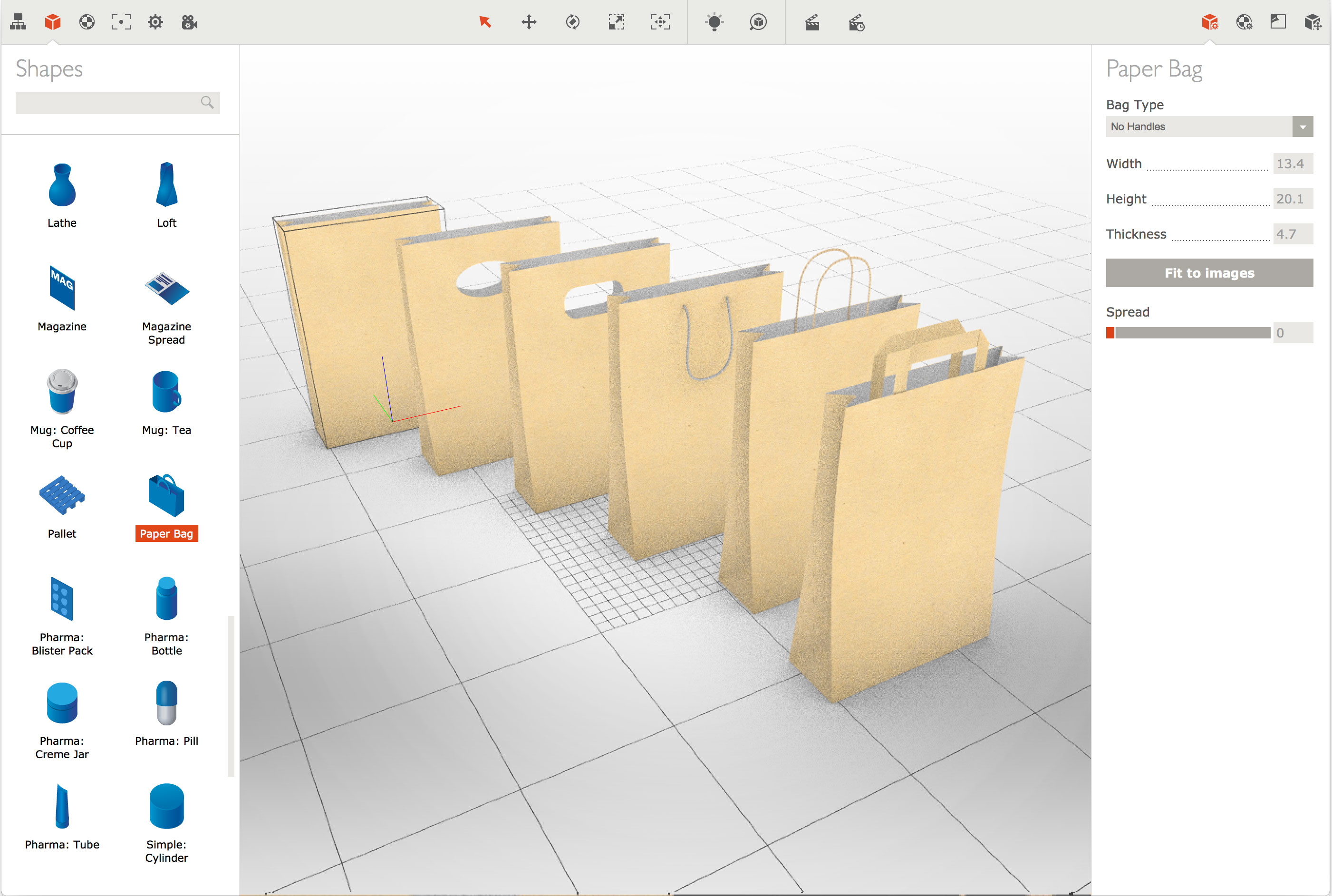 There are 4 new handles options to choose from (6 in total, including the old two).
New Boxes Option
Simple and rounded boxes got Split Inner Geometry option which splits the inner part of the box, so each outer side gets its own inner counterpart. This means you can now assign artwork to the inner sides separately and make something like this using a simple box object: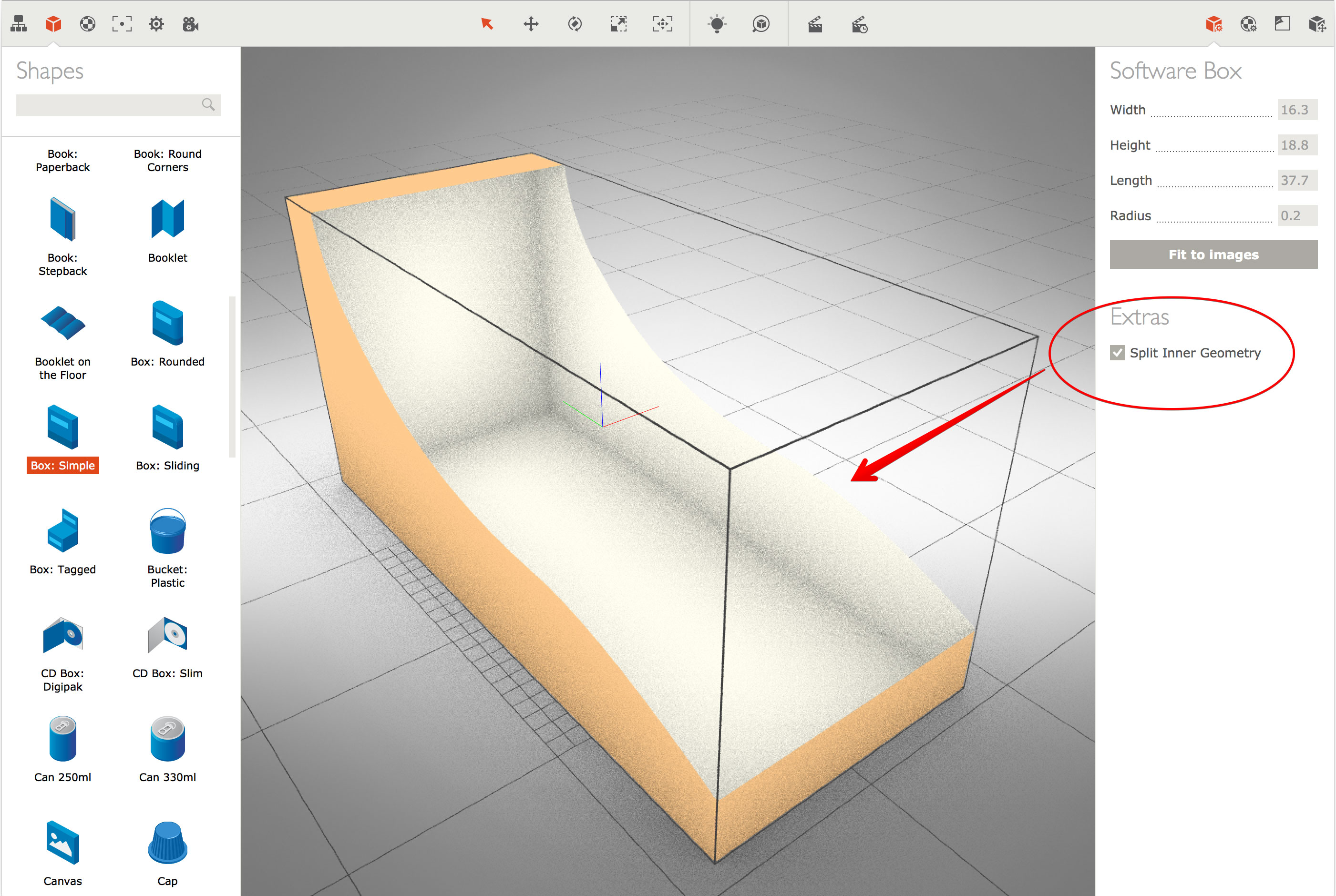 This also means nice cut windows in boxes and all the other manipulations where you need a better control on the inner geometry of boxes.
OBJ Format Reading
Adobe guys got a nice collection of 3D models in OBJ format, so we decided to support it in Boxshot, so you can benefit from both worlds. We even support custom Adobe-specific extensions to OBJ materials to make the models look almost exactly as they expected to look.
Feel free to share with us the files that don't load properly.
PDF and AI Reading
Boxshot now reads PDF and AI files on Windows. It also treats AI files as having transparent background by default, while PDF files have white background. This helps you make transparent labels easier, while keeping the way to make them opaque, if necessary.
Retina Support
This version of Boxshot is much more Retina-friendly and also supports high-dpi modes on Windows. Most of the artwork has been re-created in higher resolution to pleasure your eyes (if you already switched to high-dpi).
There are still some old-fashioned artwork here or there, but we'll hunt it down in the near future.
The List Of Other Changes
Besides the big things above, there are some smaller ones:
FBX import has been improved to support the latest FBX files;
3DS import has been updated to support not-so-good files;
3D Text object was updated to better handle different fonts and do not create inverted models;
You can now save to PSD format after rendering, and it is just the beginning;
Job Manager fixed to handle jobs where the output image is already exist;
Put on the floor tool has been updated to better handle hierarchies of objects;
External models got their materials sorted by name in the list;
"Keep aspect ratio" option is enabled by default in Fit To View tool;
Rendering improved to avoid black dots in reflections.
There are more minor fixed and updates, but I believe it is much more interesting to give the new version a try :)
That's all
Thanks for reading this, give it a try and report if you notice something. We're slowly heading towards version 5, so stay tuned and keep an eye on the blog.
Have Fun!