Barcode 2.2.2
21 Feb 2022
After some beta testing we are happy to release Barcode 2.2 to the public! Keep reading for the new features in this version.
Marks Panel and Canvas
This version adds a canvas feature that lets you specify the dimensions of the barcode artwork and fit the barcode there. Marks panel has been changed to reflect that: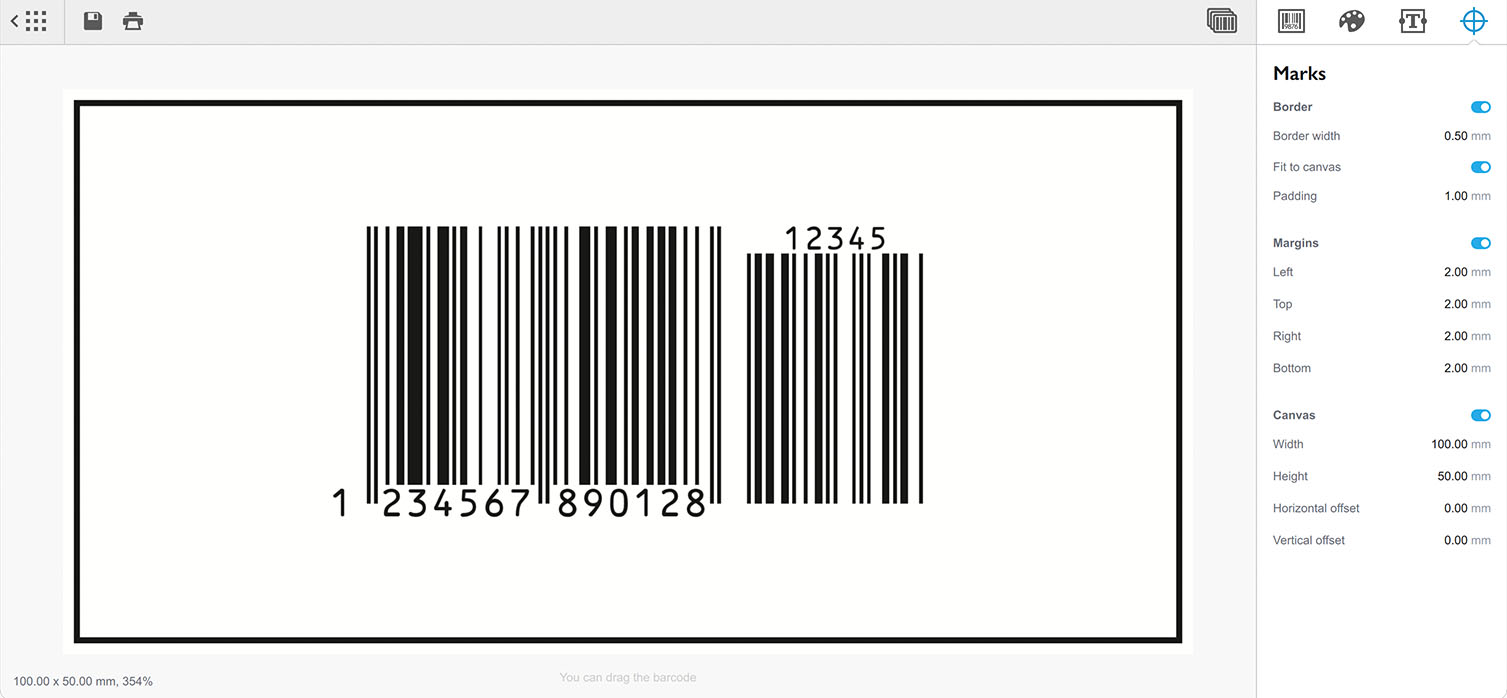 Note that the crop marks feature is deprecated and will be removed in the near future. You can turn it back in setting, but consider not using it for new barcodes.
Read more about the new Marks panel
New Custom Texts Features
Custom texts got variables support, so you can now embed barcode data, addons, pricing etc into the text elements: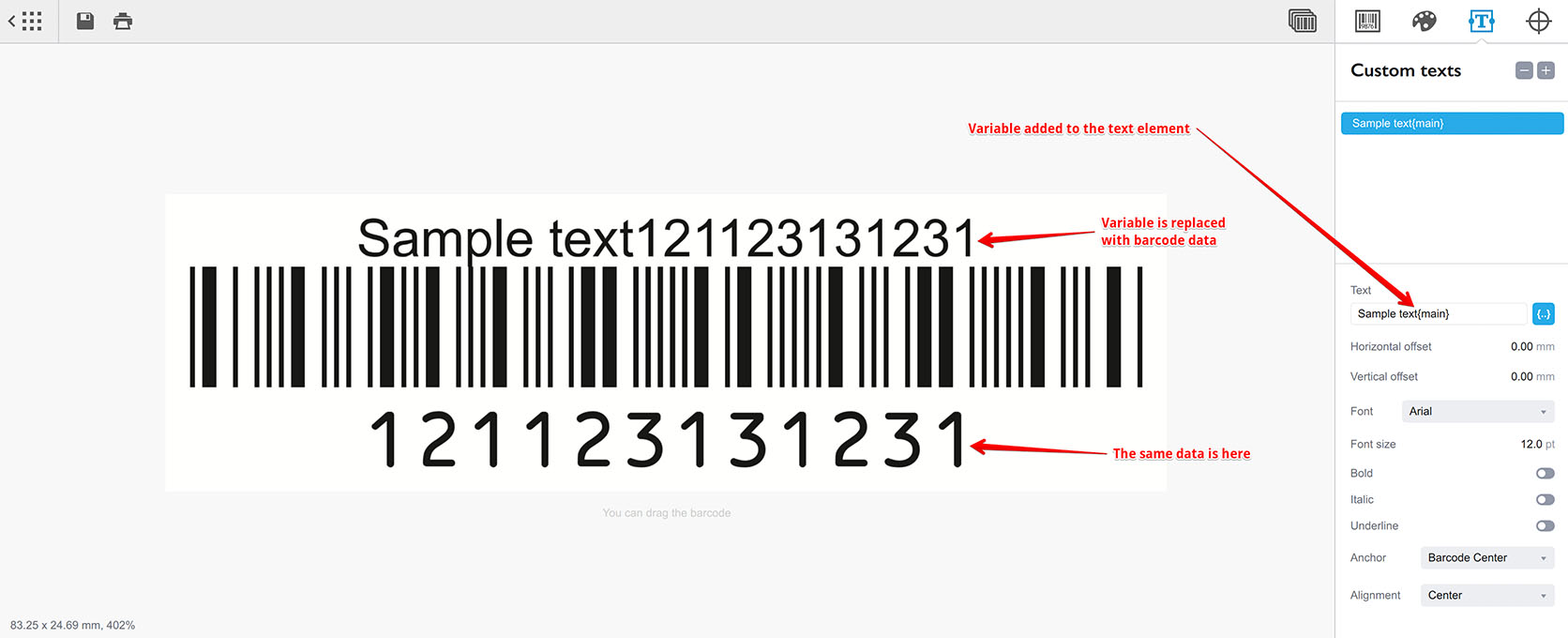 Besides that, more control on alignment is added, so you can align the custom text elements left, center or right against the left, center or the right side of the barcode.
Importing Barcodes
You can now import barcode images and create your own barcodes based on the imported data and symbology: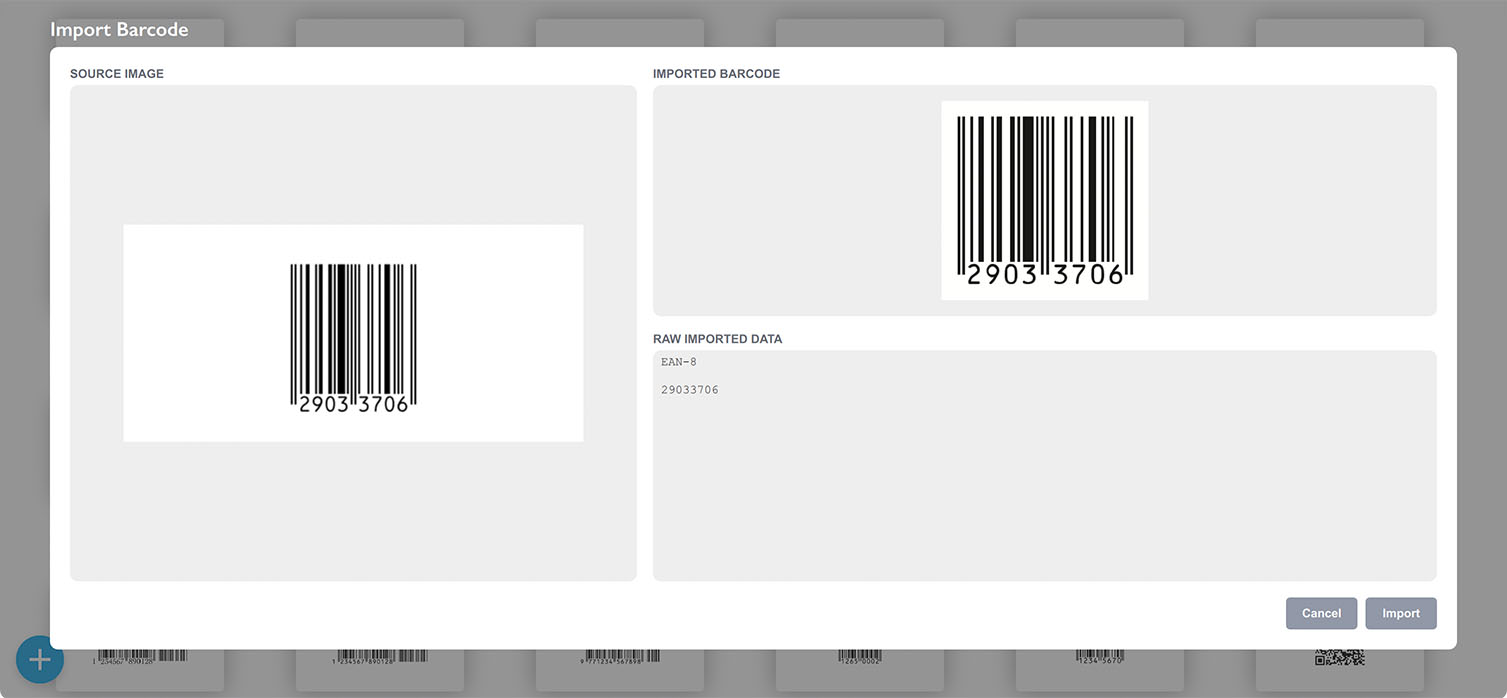 Most of the symbologies are supported, addons and pricing information is also imported for EAN, UPC and ISBN barcodes.
Read more about barcodes importing here
Other Features
Here are the other new features and changes made in version 2.2:
New Wi–Fi QR Code added;
New Bank Transfer QR Code added;
UPC–E barcode improved to read the number system from barcode data;
Barcode search/filtering added to the barcodes list: just start typing there or use Ctrl/Cmd+F keyboard shortcut;
Clicking the export icon in the toolbar by holding the Shift key brings an alternative saving window, similar to the Ctrl/Cmd+Shift+S keyboard shortcut;
Addons for EAN–13, UPC–A and ISBN barcodes can now have custom fonts;
Batch export got special output file names support;
Console wrapper is added for Windows to simplify the command line usage of Barcode.
Cheers!