Barcode 2.2.1 beta
14 Feb 2022
This update adds barcode importing feature and some other nice new options. Read on for more information and downloading links.
Barcode Import
You can start it from the File menu or using Ctrl/Cmd+I keyboard shortcut. Once the importing panel opened, you can drop or paste a barcode image there and get it parsed and optionally imported: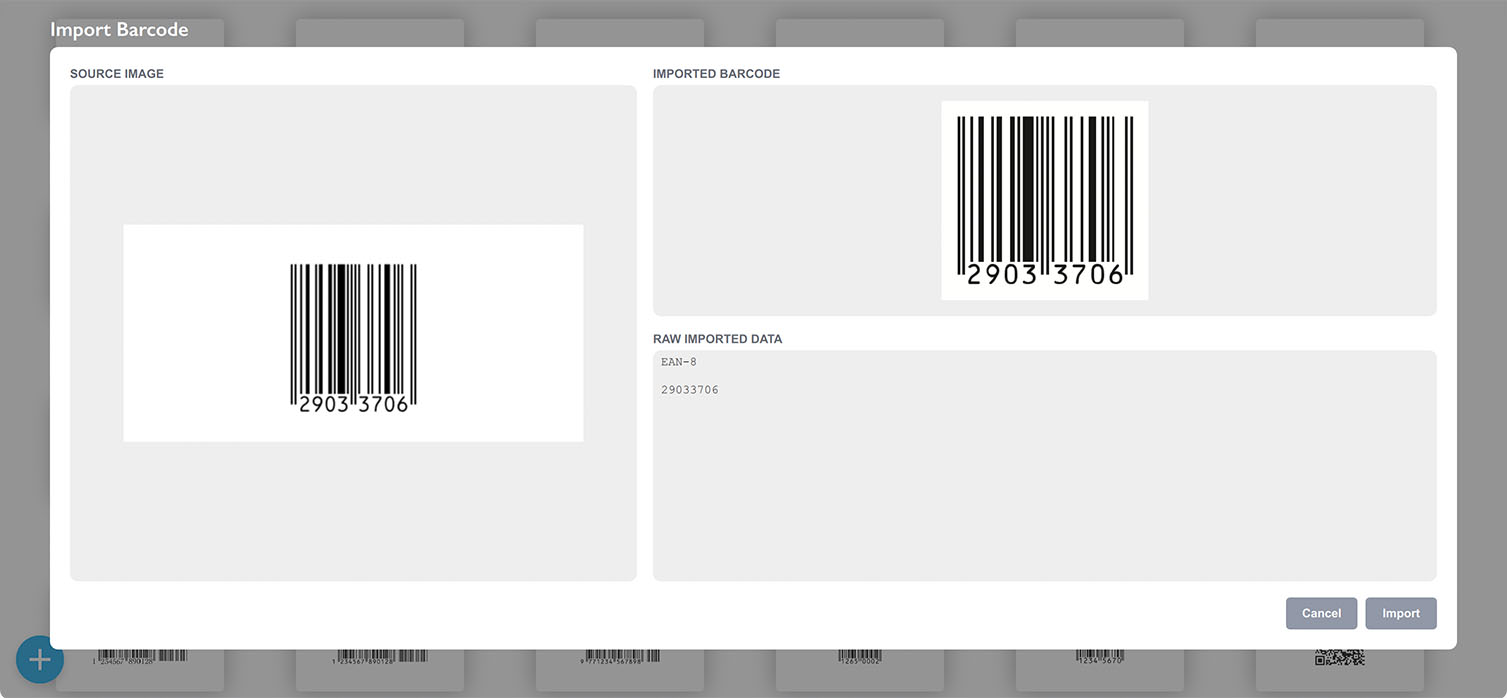 Use this as a jump start when a copy or a modified version of the barcode is needed. The feature is also useful when you simply need to "look inside" the barcode and see the data encoded.
Read more about barcodes importing here
New Barcodes
The update adds two new QR Codes: for Wi–Fi networks and for European bank transfers. Both can be added using the Plus button at the bottom left corner of the window: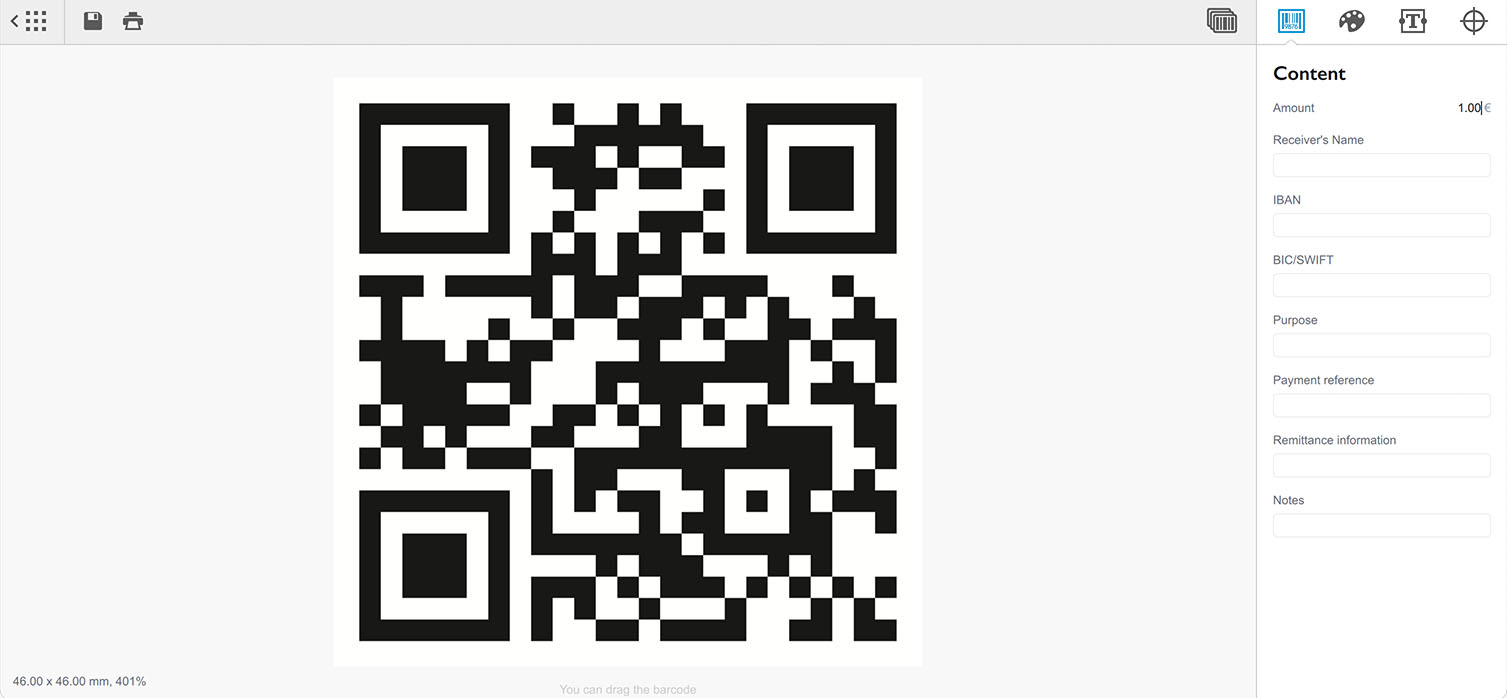 If the barcode you need is missed, you can always contact us so we can add that.
Canvas and Border
The Marks panel got some new features for the border element when the canvas feature is enabled: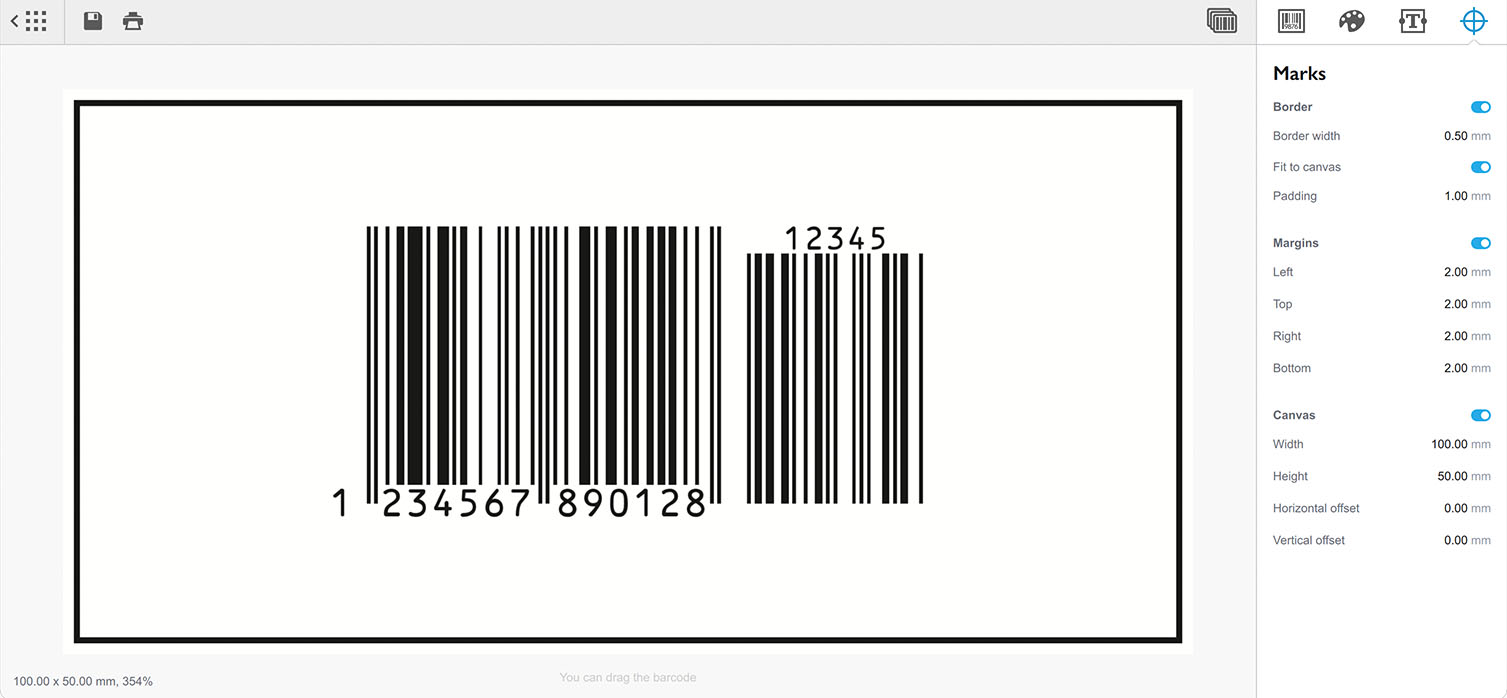 The Border section got the Fit to canvas option which tells the border to follow the canvas instead of the barcode and texts. This way you can make uniform labels with borders regardless on the barcode and text dimensions.
Read more about Marks panel here
Barcode Parsing Changes
This update also improves barcodes parsing in batch generation and importing modes.
Specifically, if the addon is not provided in the input data, it will be hidden in the generated barcode. Previously Barcode kept the old addon in that case, now it only uses the input data provided.
In a similar way, if the input data contains the addon it will be added to the generated barcode if it wasn't there.
UPC–E parser now checks if the input line contains both a valid numeric system and check digits and updates the numeric system, as well as the main barcode text. This helps importing fully–specified UPC–E barcodes better.
Cheers!