Barcode 1.5
16 Feb 2016
Need a DataBar barcode for a coupon? This update is for you. Some other goodies are inside, keep reading…
DataBar Support
This update adds 7 new barcode symbologies of DataBar family: DataBar Omnidirectional, DataBar Stacked Omnidirecitonal, DataBar Expanded, DataBar Expanded Stacked, DataBar Truncated, DataBar Limited and DataBar Stacked. They are used for retail, coupons, pharmacy and more. Now you can make them in Barcode.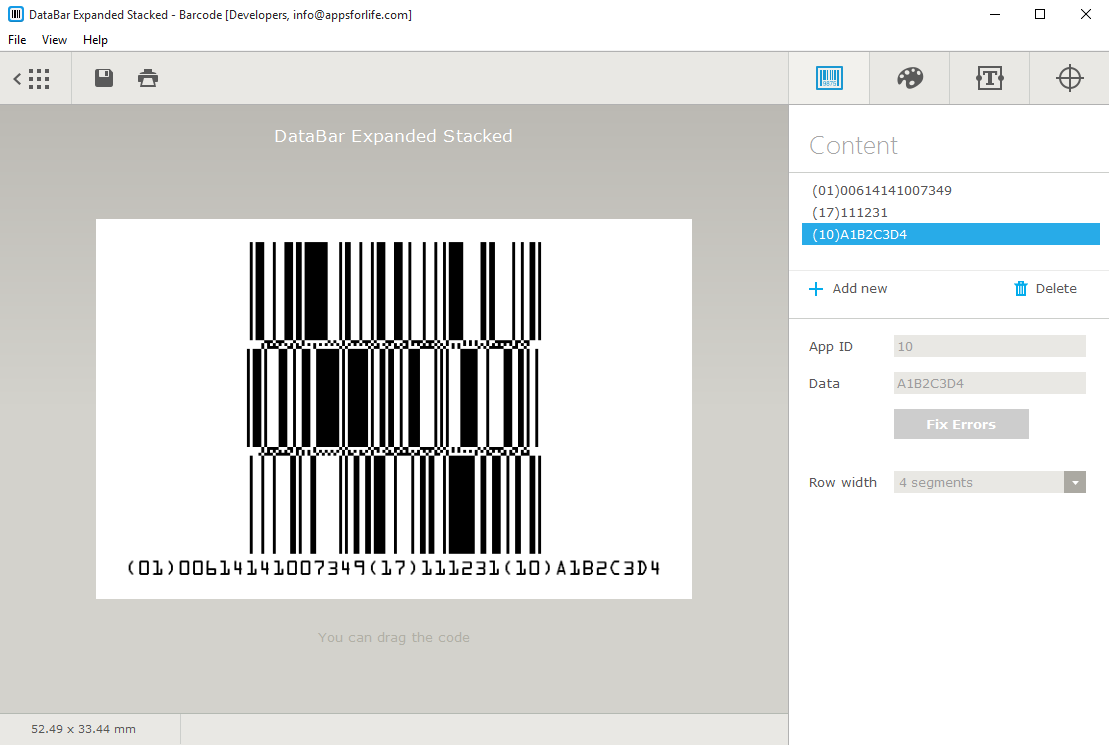 Here you can read more about DataBar support in Barcode.
GS1 and ITF-14 Improvements
We improved GS1 application identifiers limitation checking, so it handles more input errors than before. As for ITF-14, we added an option to choose between no decoration of the human-readable text, decoration it with spaces and with dashes. This has been done by a customer's request, so if you want to improve something in our software - just let us know.
Other Improvements
We fixed partially-broken units of measurements. Sorry about that, everything is working fine now. Some command-line usage issues have been fixed, as well and we've also improved presets naming, when it comes to unsupported file name characters like slashes or colons.
That's all folks, enjoy the rest of your day!