Ai Toolbox 2.1.3
03 Apr 2023
This update adds a "Step" parameter to the "Rename everything" tool of the plugin.
The new parameter lets you number items backwards by setting a higher base index and a negative step. Or do a skip count, if needed. See the example below: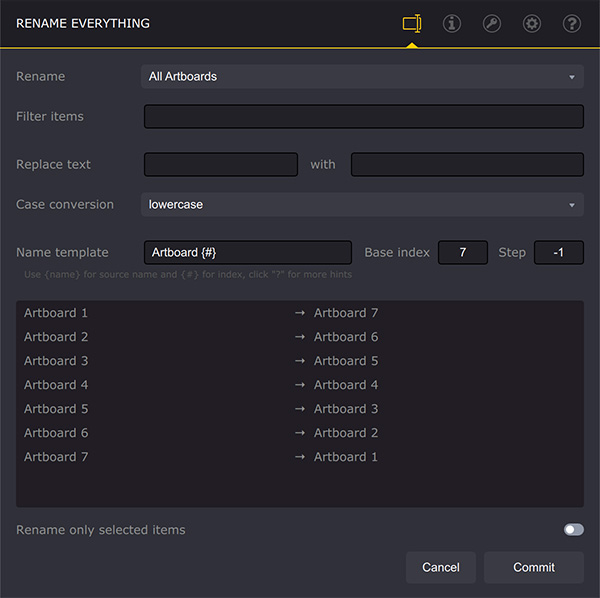 The using of base index of "7" and a negative step makes the artboads numbered backwards.
Check the updated Rename Everything tutorial for more details.
Downloading the Update
As usual, click the link below to download the plugin for your platform. Make sure you quit Adobe Illustrator before installing the update!
Cheers!