Exporting 3D scene for Facebook
Facebook supports uploading simple 3D models to posts and we added an extra export option to Koru, so you can export your scenes there.
There is a couple of possible issues here:
Facebook materials are very simple and minimalistic compared to the Koru ones, so avoid using masks, multiple layers and so on. The simpler - the better;
Facebook sets strict limits on the 3D model size - it must fit into 3Mb limit. They may later lift this limit up, but at the moment you need to use small textures and low-poly geometry if possible;
Facebook does not support Koru features like callouts, snaphosts etc, so do not expect that to work.
Basically, use Facebook export option only if you really need it. Otherwise, we offer a plenty of other export types that don't have such limitations.
Let's Start
Let's make a simple scene of gold Koru symbol and try to export it for uploading to Facebook: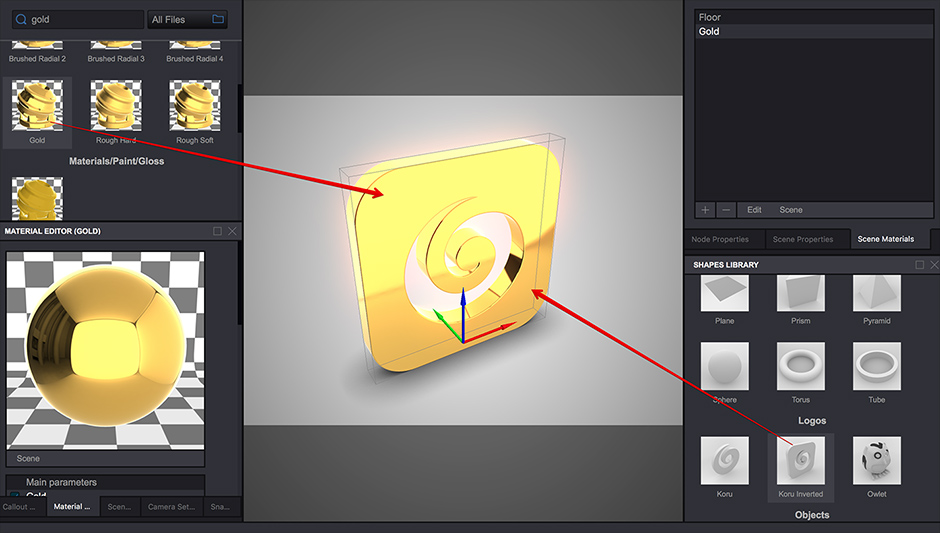 Then click the Export button to see the export type selector: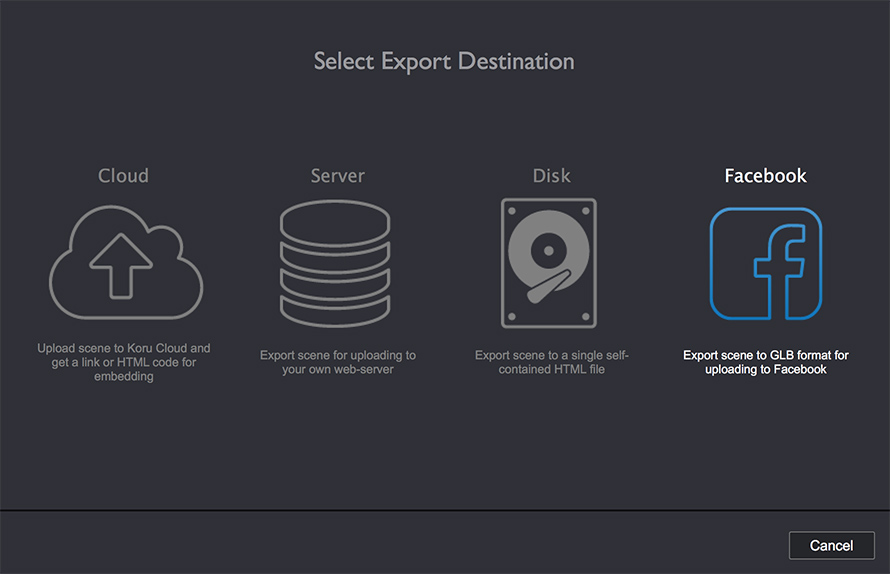 Koru will ask your for a file name to save the exported scene, then it will pop up the Facebook Export Wizard window: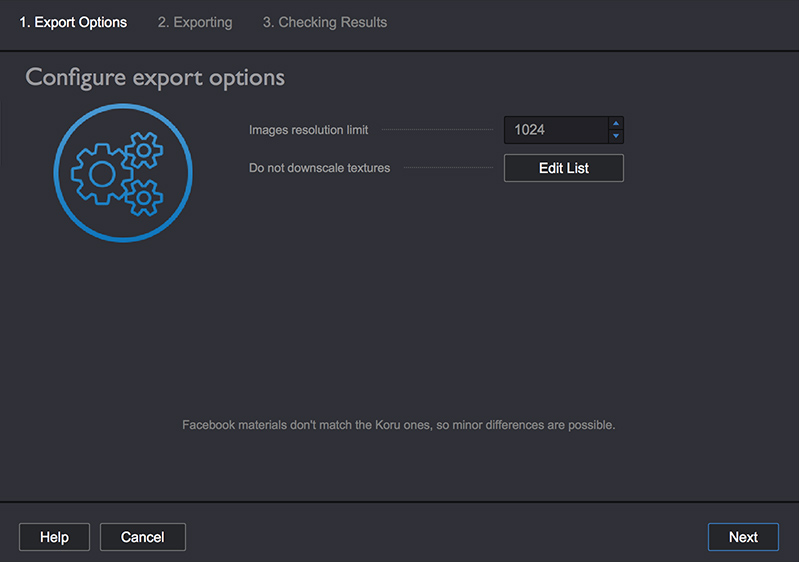 There is not much you can configure here, only the artwork downscaling if you have the full version of Koru. See here for more details on the textures dowscaling.
Click Next to start exporting. The export itself is very fast and you will get to the third step almost immediately: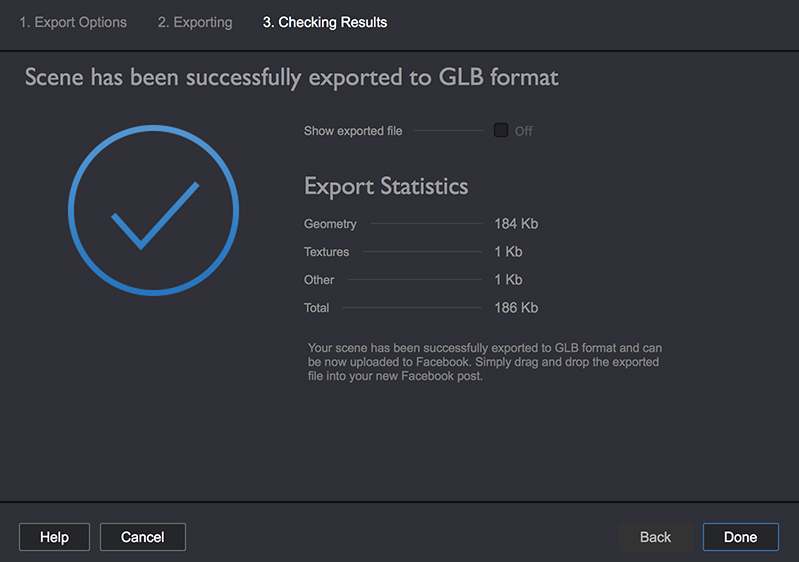 You see the exported scene breakdown with all the sizes for artwork and geometry, so you know if the scene fits Facebook requirements for size. If not - consider optimizing scene until it fits.
You can also check the Show exported file box if you want to see the exported file in Explorer or Finder after clicking Done.
Uploading To Facebook
You get a GLB-file as a result of Facebook export. Open Facebook, start a new post and drag that file there. You should see your 3D model live in a couple of seconds.
That's All
Although Facebook export is handy, it is never the main export option for Koru. Consider using other export types listed below to get the most of Koru materials, callouts and snapshots.