Transition Animation
Boxshot Ultimate allows you to render the animation of transition between two snapshots. This can be used to create various fly–in or zooming effects. Exactly as with turntable animations you get a set of images as a result that you may then use for creating a video, VR–object or any other animation.
Click Render → Transition animation… in Boxshot main menu to start. Note that you need at least two snapshots in the scene to make the animation.
Snapshots Selection
At the first step you will see two drop–down selectors of the snapshots you want to use for animation: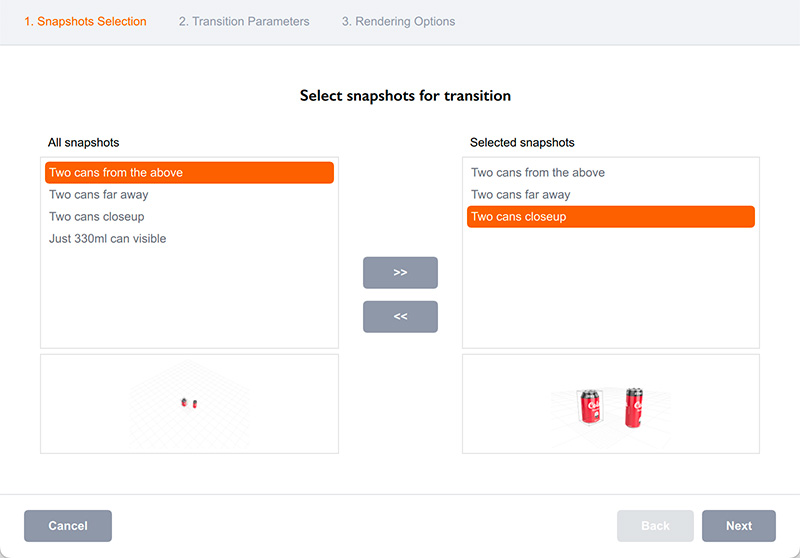 Boxshot shows previews and names, so it might be helpful to name snapshots first.
Click Next when you select the snapshots.
Transition Parameters
At the second step you configure the number of transition steps and the parameters of the transition curve: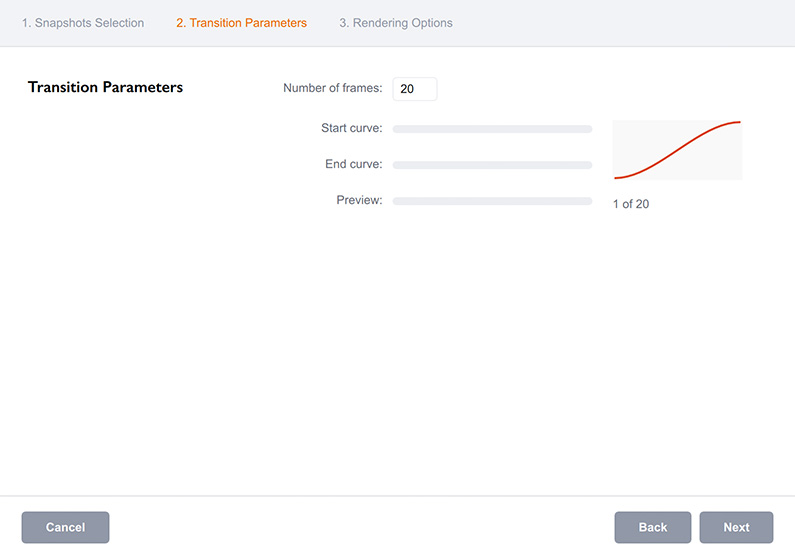 Boxshot shows the curve preview and allows you to see the animation by moving the animation window aside and dragging the Preview slider.
Click Next when ready.
Rendering options
Finally, you configure the rendering parameters exactly as you do for manual rendering.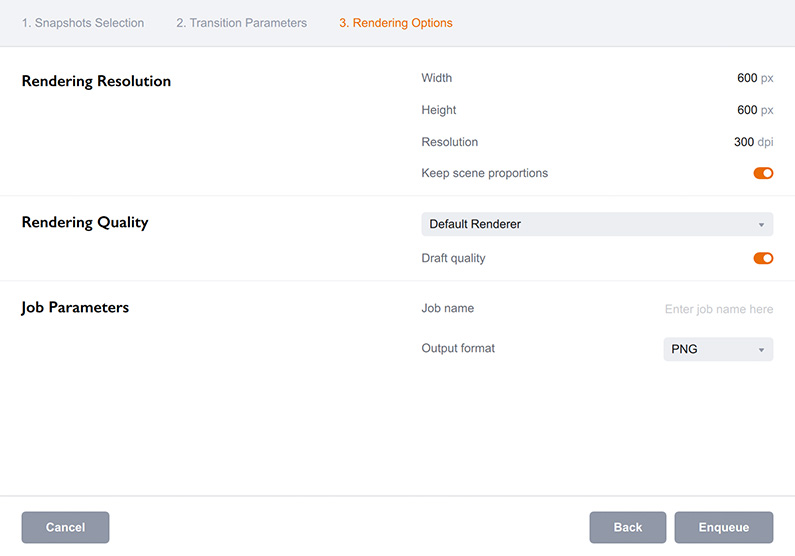 Click the Enqueue button when ready to create a "render later" job for the transition animation.
Here you can read more about rendering jobs.
More Batch Rendering Tutorials