Barcode Generator Software
Make visually perfect barcodes by configuring every single aspect,
automate if needed.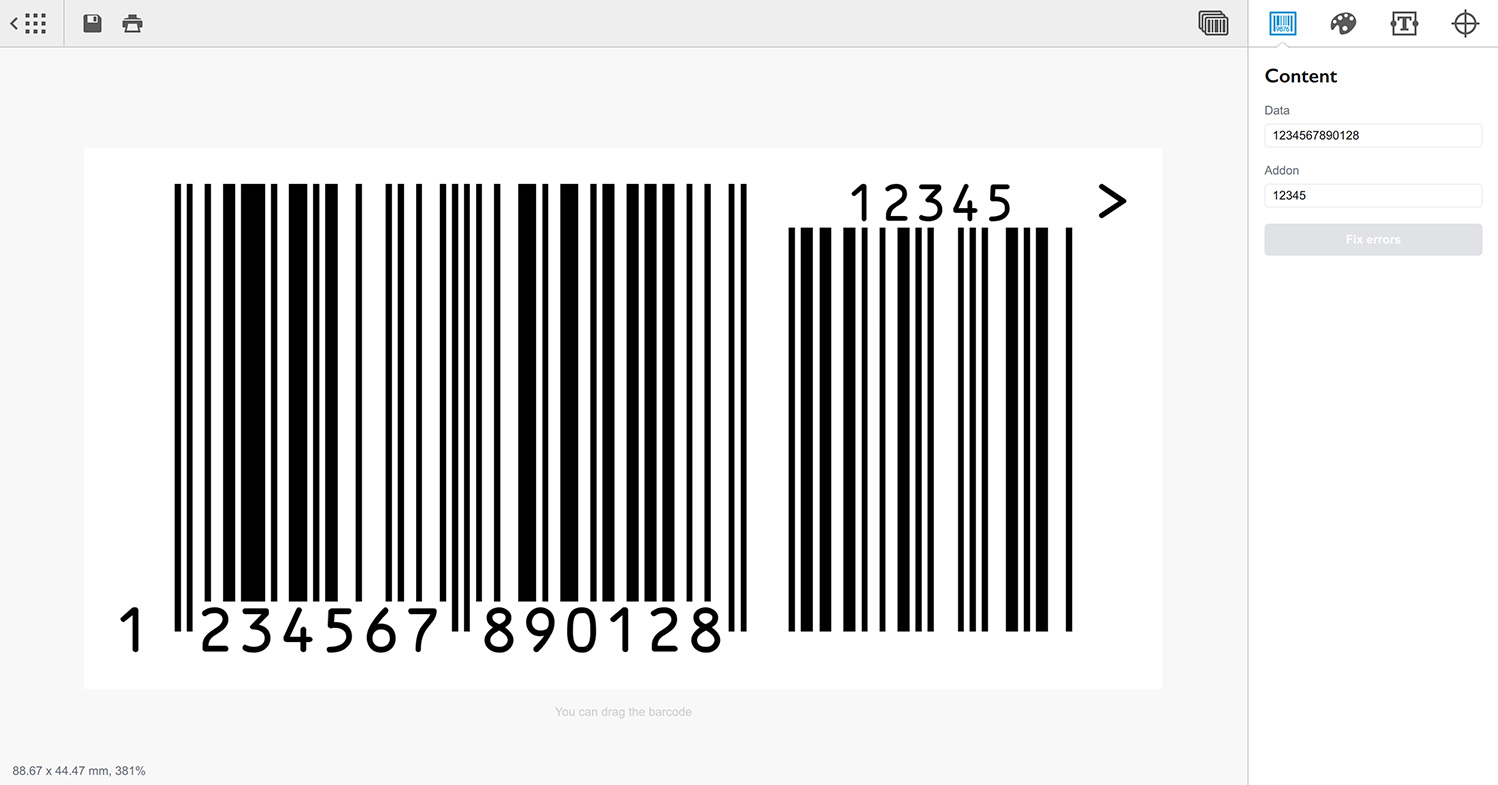 What is Barcode Generator?
The software lets you create barcode labels with your design. It is focused on the graphics appearance not just data, so you can control many aspects of the output like colors, fonts, sizes, margins etc.
Everything is packed into a simple and intuitive user interface with Adobe Illustrator integration.
Main Features
Barcode Types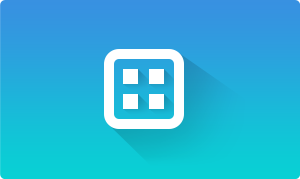 All the main barcode symbologies are supported: UPC A, UPC E, ISBN 13, EAN 13, EAN 8, CODE 39, CODE 93, CODE 128, GS1 128, GS1 Databar, Codabar, I2/5, ITF 14, PHARMA, PDF 417, Aztec, Data Matrix and QR codes.
User Interface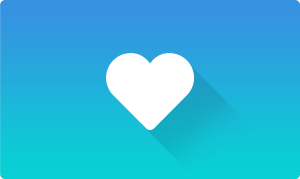 A really simple and straightforward user interface guides you through barcode creation, making the whole process fast and preventing mistakes. You can see it for yourself on the screenshots page.
Customization Options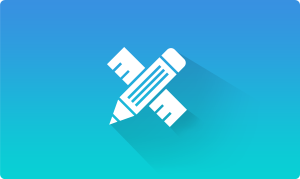 The software lets you customize absolutely everything: from fonts to bar widths, from colors to margins. Spot colors are supported for vector output. You get exactly the barcode you need with assured printability.
Adobe Illustrator Support
Instead of making a barcode plugin, we provide a simple drag and drop solution. This way your projects don't depend on the third party software.
Once the barcode is ready, simply drag it into Illustrator, then click "Embed" there. Barcodes are copied with maximum quality and you get a self–contained document without unnecessary dependencies.
Bulk Barcode Generation
Our barcode software supports bulk processing, so you can configure a barcode and provide a list of codes. The software will run through it and make as many barcodes as you need. Multiple copies are also supported.
Command Line Support
Need command line processing? The software can be used in batch scripts without showing any user interface. You configure the barcode, then simply pass some command line parameters and get the output image in the format you need.
Making Barcode Labels
The software is perfect for making custom labels with barcodes for inventory management or asset tracking. Make a barcode, add the texts you need and send to barcode printer right from the application! Use batch generation if multiple barcodes are needed.
More Features
Vector output — the software outputs EPS, PDF and SVG files that can be used without quality loss;
Raster output — you can also export to most common raster formats, including monochrome TIFF and PNG;
CMYK and spot colors support — you can specify colors in CMYK and RGB formats, or provide spot color names instead;
Transparent background — you can disable barcode background in exported files;
Custom texts — add custom texts or labels to barcodes;
Drag and drop export — simply drag barcodes to your favorite graphics editor;
Barcodes import — instantly decode barcode images and edit them straight away;
Printing support — print barcodes directly from the software.
Ready to Try?
We provide a free demo version of the barcode software that lets you try the product and decide if it fits your requirements. Click the Download button at the top right corner of this page to get the demo.
Adobe and Adobe Illustrator are either registered trademarks or trademarks of Adobe Systems Incorporated in the United States and/or other countries.