Select → Same → Font
This long–requested feature of Adobe Illustrator is now covered by Ai Toolbox.
Simply select text object and click Select menu in Illustrator. Then click Same submenu there and you will see some extra options added at the bottom: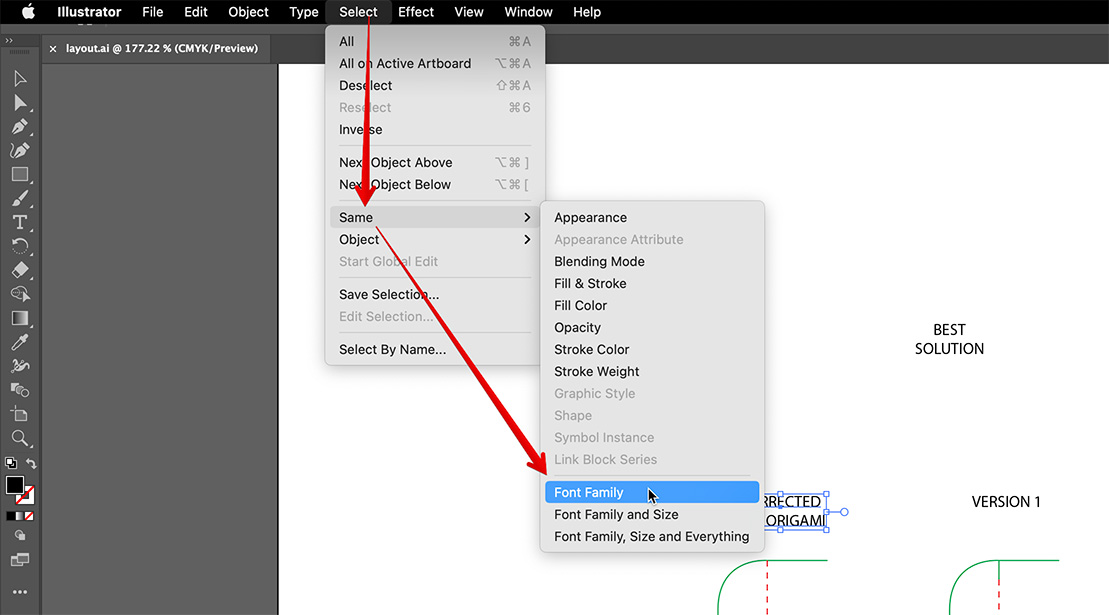 There are three options you can use:
This tool lets you easily selecting multiple text objects sharing the same font.
Best Of All
Best of all, this is a free feature of Ai Toolbox and it doesn't require you to have a license. Select as much as you want for free :)
More Ai Toolbox Tutorials
Installation
Making Conical Labels
Renaming and Selection
Adobe and Adobe Illustrator are either registered trademarks or trademarks of Adobe Systems Incorporated in the United States and/or other countries.