What is 3D book cover software?
Making an online 3D book cover for your literary work can make it look professional and stand out in online venues. This article is about software that can help you make a nice-looking 3D book cover. This software is naturally, if uncreatively, called "3D book cover software".
Software for making 3D book covers and other 3D objects are available both as online services and as downloadable desktop software.
Desktop 3D book cover software
An example of software that is used to help make 3D book covers is Boxshot software. This software is simple to use and designed in a way that facilitates making books. It also provides ready to use models for your convenience.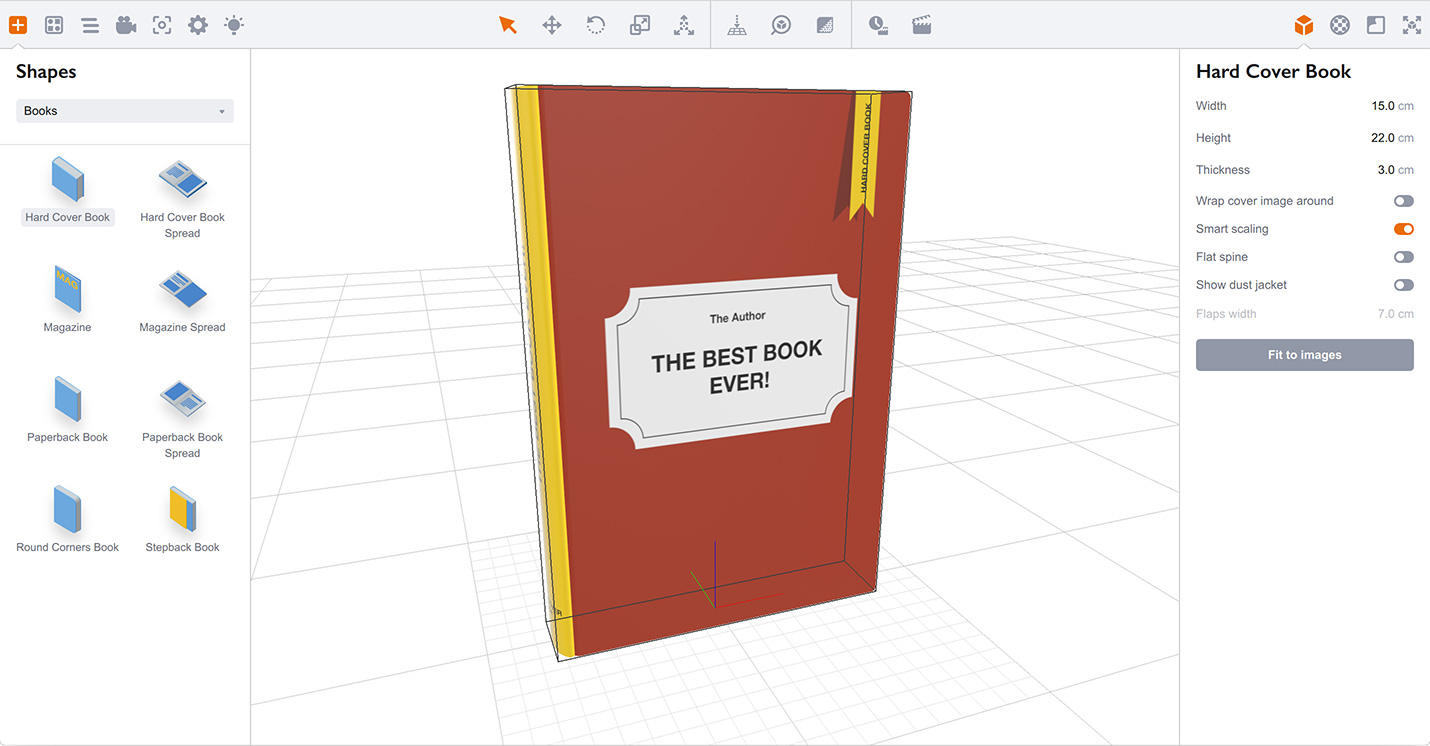 This 3D book cover software can be used to make 3d book covers from scratch. This makes the book cover look better quality than 3D book covers designed with pre-made templates.
Online 3D book cover services
The online services are usually free and allow you to upload and add the art onto a 3D shape, such as a book or box.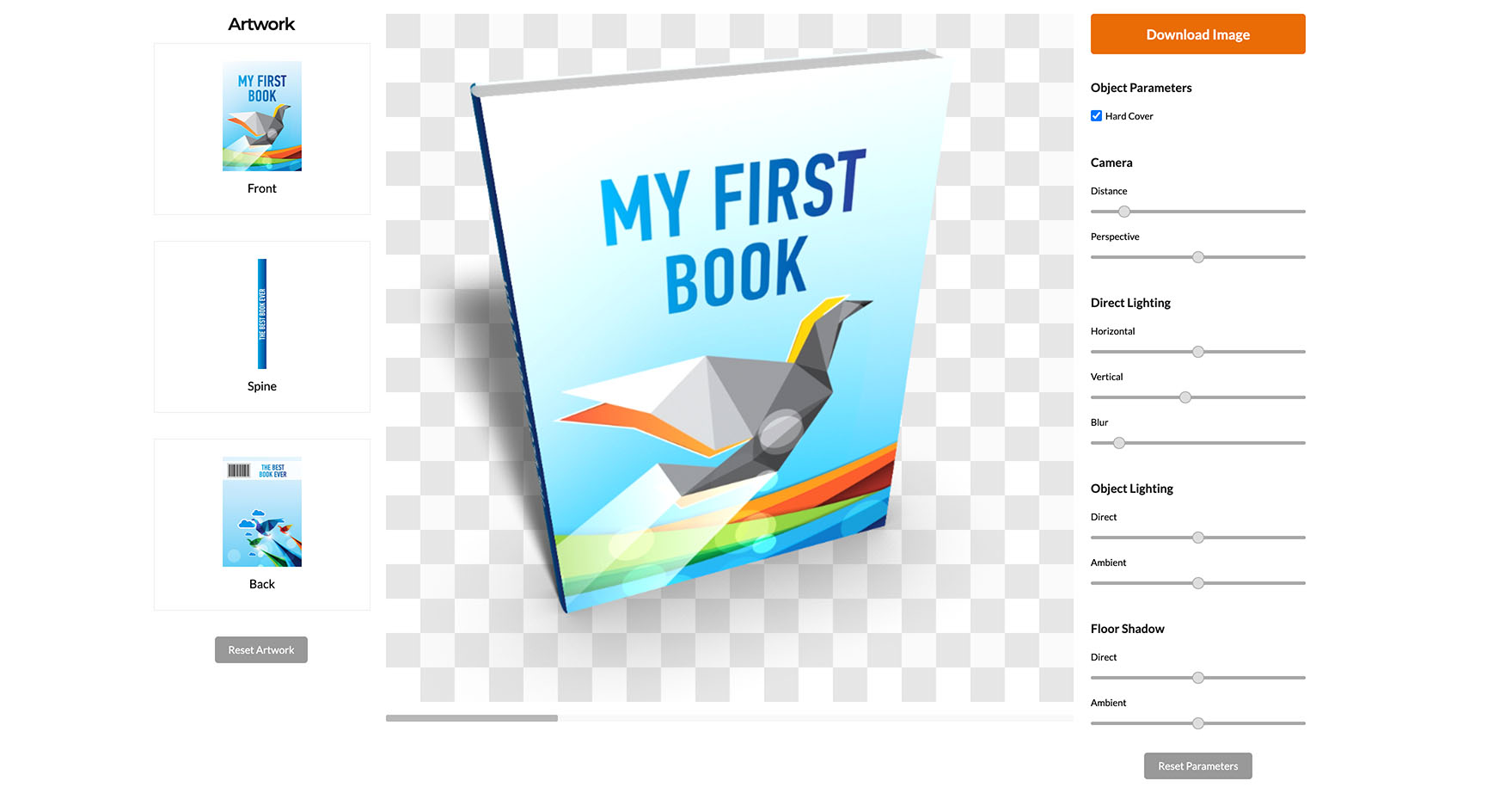 You can use our 3D Book Cover Maker service for simple, one–time or occasional jobs.
Reasons to consider the desktop software
The desktop version of Boxshot software allows you to configure and create complex scenes and is better if you are making 3D book covers on a regular basis. It also allows you to make both paperback and hardcover 3D book covers.
In addition to books, it also allows you to create several types of binders, blue ray boxes, and magazines. You can also make other non-book items such as cans and mugs which can be added or embedded into your website - more than 70 different shapes are built–in and others can be imported.
You can download a free demo version at the Boxshot home page.